EMEA Communications Manager (m/f)
Zagreb
Rok prijave: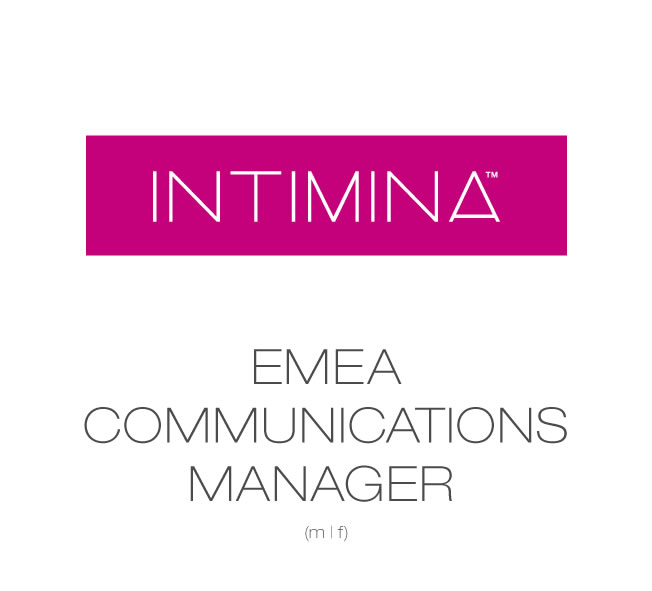 COMPANY DESCRIPTION
Intimina is a Swedish brand offering products dedicated exclusively to all aspects of women's intimate health. Our mission is to provide a comprehensive collection of products and information for women at every stage of life, from the very first menstruation to menopause and beyond. As a global brand, available in major pharmacy chains, medical offices and online, Intimina has established itself as an essential part of women's intimate well-being. For more information on the Intimina brand, please visit www.intimina.com

GENERAL JOB SUMMARY
Intimina is looking for an action-oriented individual ready to make a positive impact on women's health. You will develop a communication strategy for the EMEA region that is to strengthen the brand and grow revenue. You will work alongside the Intimina EMEA teams and global head offices to translate the brand strategy into actions appropriate for the assigned markets.
WHAT YOU'LL BE DOING
Reporting to the Head of Communications, you will be a "Swiss-army knife" kind of expert, responsible for managing all aspects of the Sexual Health Division Communications team, including PR, media relations, social media, events & sponsorships, media planning and more, delivering reactive and proactive communications campaigns.
Develop strategies across internal and external communication channels both on an EMEA and localized level.
While responsible for PR & Communication campaigns and the ideation, creation and pitching of brand- & product-related content, you will act as the central point of contact for local communications teams across EMEA, offering strategic counsel to successfully deliver campaigns on a global, regional and localized level.
Work closely with the senior team to help build a creative, result-driven culture.
Work collaboratively with the global brand team to express brand identity and content.
Be a cross-functional collaborator who will work with both the creative, web development, product development and sales teams in order to take ideas from conception to realization.
Be a leader with strong communication skills and ability to manage a fast-paced team.
WHAT YOU'VE DONE
Minimum 4+ years of experience in communications, PR, journalism or marketing. Or surprise us with your background altogether.
Ability to multitask, including using your own outstanding written and media relations skills, managing day-to-day quality control of the team to ensure written work, creative ideas and media relations skills remain unrivalled.
Prefer cross-functional exposure to campaign management, PR, copywriting, digital and other related functions.
Strong analytical skills and project management skills.
People management experience with ability to mentor and inspire a team and achieve results.
A track record of successful delivery of media campaigns; some international campaign experience is a plus.
Fluent in English.
WHAT WE CAN OFFER
At Intimina, we're always happy to hear from qualified, committed candidates with the initiative and passion to assist in our goal of providing women with the very highest standard of intimate care.

If this sounds like you, please send your resume and cover letter via application link.
LOCATION: ZAGREB, CROATIA