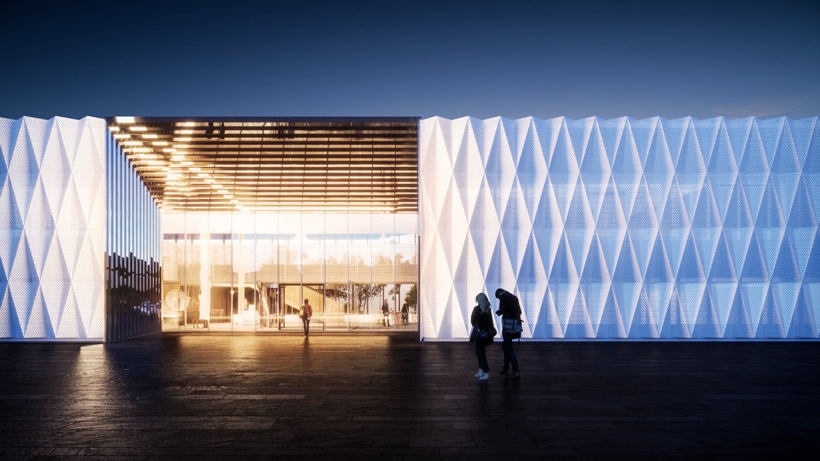 OSS System Integration Engineer (m/f) - Zagreb
Ericsson is a world-leading provider of telecommunications equipment & services to mobile & fixed network operators. Over 1,000 networks in more than 180 countries use Ericsson equipment, & more than 40 percent of the world's mobile traffic passes through Ericsson networks. Using innovation to empower people, business & society, we are working towards the Networked Society, in which everything that can benefit from a connection will have one. At Ericsson, we apply our innovation to market-based solutions that empower people & society to help shape a more sustainable world.
We are truly a global company, working across borders in 175 countries, offering a diverse, performance-driven culture & an innovative & engaging environment where employees enhance their potential every day. Our employees live our vision, core values & guiding principles. They share a passion to win & a high responsiveness to customer needs that in turn makes us a desirable partner to our clients. To ensure professional growth, Ericsson offers a stimulating work experience, continuous learning & growth opportunities that allow you to acquire the knowledge & skills necessary to reach your career goals.
Job Summary
As an OSS System Integrator, you will be responsible to secure that the deliveries of solutions to customers are made in a professional way. As System Integrator you would be responsible for Installation, Integration, Configuration, Upgrades, Updates, System Hardening, Audits, Testing and Support of OSS products and solutions, but also for assisting Solution Architects in capturing requirements and creating OSS Solutions.
Additionally you will be involved in acquiring of product knowledge from Ericsson OSS portfolio.
Some roles also include Customer Specific Product Adaptation development which requires programming skills within existing SDK environment and scripting. We are seeking self-motivated & highly skilled System Integrators with OSS solution and product knowledge to strengthen our growing team of System Integrators and Solution Architects. As well, we are looking for highly motivated beginners.
Responsibilities & Tasks:
Support presales activities, including pre-studies
Plan the implementation of the Product Configuration / Integration work
Execute Product Configuration (O)
Execute Integration work (O)
Prepare acceptance test and handover to customer
Identify and drive improvements
Post Project activities perform
Position Qualifications
Core Competences
Customer Orientation and Consultative Skills
Ericsson Knowledge is preferable
Highly Developed English language, both written and spoken
Good Communication skills
Developed team working and problem solving skills
Self driven and self motivated, ability to work under pressure and ability to work with minimal supervision
Ability to lead and motivate others and work in a team environment.
Passionate about knowledge sharing
Results orientated
Positive, proactive and empowered attitude
Flexible regarding work schedules
Good planning skills
Minimum Qualification & Experience Requirements
Degree in Electrical Engineering/ Telecommunication Engineering/Computer Science/Computer Engineering or equivalent
Preferred Qualification & Experience Requirements
IT/IS experience with strong Telecom domain knowledge, processes and standards in OSS space
Knowledge in designing or integrating OSS solutions related to Network Management, Service Assurance or Service Fulfillment / Provisioning
Additional Requirments,Phusical Demands, Region/Local Specifications
Telecom knowledge (Network elements, Fixed/Mobile architectures, OSS/BSS concepts, etc)
Knowledge in OSS solutions. (Network Management, OSS, Service Fulfillment and Service Assurance)
Good technological knowledge related to the HW (SUN and/or HP.), OS (Unix, Linux, etc.), databases (Oracle, Sybase, mySQL etc..), virtualization (VMware, SUN/Oracle), cluster solutions, backup & restore; experience with these technologies from previous work will be helpful
Programming skills in one or more languages and environments is needed for some positions related to Customer Adaptations: Java, XML, C, DUP, .NET, Eclipse
Knowledge of eTOM, NGOSS, TAM, ITIL, TOGAF and SID framework for designing solutions for service providers
Readiness to work abroad travel frequently.
If you enjoy working with people from around the world and across various disciplines (from customer technical staff to local authorities), are self-motivated with the drive to solve problems and expand your knowledge and are able to deliver consulting services in form of close dialog and presentations to the customer, please send us your on line application. Please attach your detailed CV in English and Croatian together with your application letter.
Only on line applications will be taken into consideration. Candidates will be evaluated and contacted if they pass initial screening.
Ericsson provides equal employment opportunities (EEO) to all employees and applicants for employment without regard to race, color, religion, sex, sexual orientation, marital status, pregnancy, parental status, national origin, ethnic background, age, disability, political opinion, social status, veteran status, union membership or genetics.
Ericsson complies with applicable country, state and all local laws governing nondiscrimination in employment in every location across the world in which the company has facilities. In addition, Ericsson supports the UN Guiding Principles for Business and Human Rights and the United Nations Global Compact.
This policy applies to all terms and conditions of employment, including recruiting, hiring, placement, promotion, termination, layoff, recall, transfer, leaves of absence, compensation, training and development.
Ericsson expressly prohibits any form of workplace harassment based on race, color, religion, sex, sexual orientation, marital status, pregnancy, parental status, national origin, ethnic background, age, disability, political opinion, social status, veteran status, union membership or genetic information.