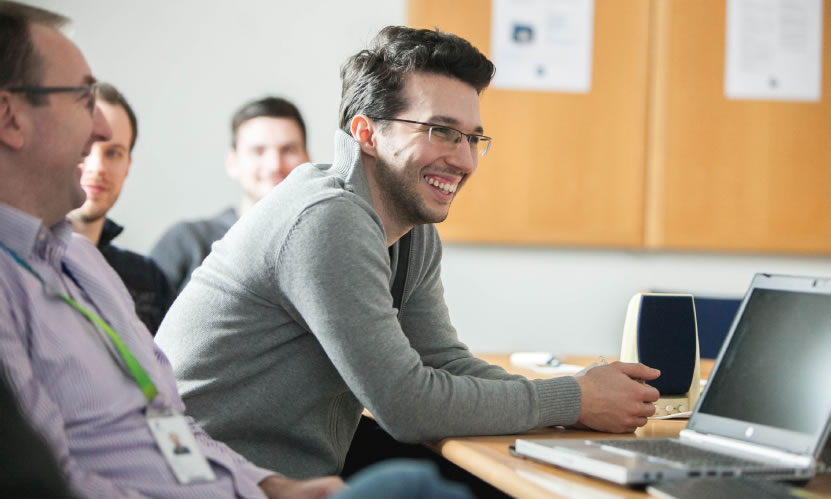 Ericsson Nikola Tesla is in search of a candidate to fill a vacancy for:


Ericsson is a world-leading provider of telecommunications equipment & services to mobile & fixed network operators. Over 1,000 networks in more than 180 countries use Ericsson equipment, & more than 40 percent of the world's mobile traffic passes through Ericsson networks. Using innovation to empower people, business & society, we are working towards the Networked Society, in which everything that can benefit from a connection will have one. At Ericsson, we apply our innovation to market-based solutions that empower people & society to help shape a more sustainable world.
We are truly a global company, working across borders in 175 countries, offering a diverse, performance-driven culture & an innovative & engaging environment where employees enhance their potential every day. Our employees live our vision, core values & guiding principles. They share a passion to win & a high responsiveness to customer needs that in turn makes us a desirable partner to our clients. To ensure professional growth, Ericsson offers a stimulating work experience, continuous learning & growth opportunities that allow you to acquire the knowledge & skills necessary to reach your career goals.
We welcome the opportunity to meet you!

The role of eHealth Solution Architect is to perform and/or support business requirements analysis, development, delivery and system integration of ICT system.
All the activities solution/enterprise architect has to provide must reconcile not so detailed project requirements with Suppliers proposed solution and real Customer expectations within a predefined project budget and timeline.
ICT solution designed by the solution architect must match the functional and non-functional requirements within a project, making sure it's in line with the enterprise and reference architecture. The solution architect is responsible for the buy-in of the business, project team and experts.

Capture and analyze business process requirements (both functional and non-functional), propose potential optimization and formalize it in a form of statement of work (together with project manager)
Make an inventory of the existing ICT environment, conditions that Customer's solutions and other IT infrastructure has to meet before proposed solution can be implemented
Develop efficient solution and implementation strategy which meets both functional and non-functional requirements and seamlessly integrate with the existing Customer's ICT landscape.
Define and explain IT architecture within a project in order for solution to be in line with the functional and non-functional requirements, the risks are estimated in an early stage and that project members have all information and understanding about the design in order to realize the solution in the best conditions.
Making sure that the designed architecture is in line with the Supplier's reference architecture
Coach Customer team and help them to understand and act on the challenges they are facing when transforming their system.

University Degree in IT field
Minimum 10 years of work in complex projects of similar complexity
Knowledge about healthcare ICT applications and processes
Experience in work on projects for the development, delivery and system integration of ICT applications in healthcare
Team worker
Expressing clear and concise communications skills (in writing and speaking) both on technical and non-technical level
Fluency in English, both in speech and writing
Customer oriented, business results and set goals oriented
Developed responsibilities towards work and deadlines set for a task completion
Self-initiative, self-organizing, and independence in work, resourcefulness, creativity, decisiveness
Ability to understand and analyze complex issues, ability to prioritize and identify the most appropriate solutions
Ability to work on a business and ethics acceptable level in tense situations and under pressure as well as in conflict situations with demanding/hard clients
Advanced knowledge of work with PC (MS Excel, MS PowerPoint, MS Word, MS Project, …)
Readiness to travel abroad

Fluent in Russian.
Knowledge about healthcare ICT standards (IHE, HL7v3, HL7v2, HL7 CDA R2, DICOM)
Knowledge of Oracle Middleware and Database Products (SOA, WebLogic, IDM, BI,…)
Candidates will be evaluated and contacted if they pass initial screening.