Principal Java developer (m/f)
Work Location: Zagreb

Who we are:
GlobalLogic is a full-lifecycle product development services leader that combines deep domain expertise and cross-industry experience to connect makers with markets worldwide. Using insight gained from working on innovative products and disruptive technologies, we collaborate with customers to show them how strategic research and development can become a tool for managing their future. Headquartered in the United States, GlobalLogic operates design and engineering centers around the world, extending the benefits of its authentic global presence to customers in digital media, electronics, automotive, healthcare, infrastructure, finance, retail, and telecom industries.
Project description:
For this project, we are looking for J2EE engineers who desire to work on UI and backend agile development for financial applications (mostly cash management systems). This work is focused on US market and engineers should be ready for business trips. Our client provides solutions for payment, invoice and document automation for their customers around the world. End users are banks, corporations and financial institutions.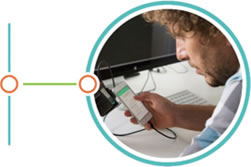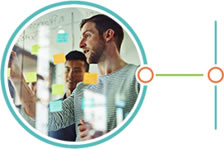 You will be responsible for:
Supervise problem solving on result-driven basis
Introduce and analyze requirements
Work on software design on all stages
Collaborate and supervise distributed team
Mentor developers and newcomers
Participate in technical interviews
Requirements:
University education (Bachelor degree, Master degree) in fields of Electrical Engineering, IT, or related fields
Very good knowledge of English (spoken and written)
Ability to take responsibility for the task realization and quality
Willingness to travel for business trips
Result-driven problem-solving skill
A team-player's mind-set
Depending on specific project/technology/industry, required skills include some of the following know-how areas:
Development activities skills:
5+ years of experience in commercial development with use of: Java and J2EE stack, JavaScript basics, Web services, Spring Framework, JPA
Practice in design and development of Multi tiered Distributed Architecture and Micro services
Experience in Agile and iterative development lifecycles
Hands-on experience with JSP/Servlets/legacy JavaScript/JDBC
Working with Oracle databases, good knowledge of SQL, queries tuning and optimization, strong knowledge of relational database basis
Strong practice Design Patterns and Java Enterprise Design Patterns, deep experience in core java related manifests, main java data structures and algorithms experience
Architectural and technical documentation development skills (UML diagramming, data flows, database diagrams)
Supervising software development process (code reviews, continuous integration, pair programming)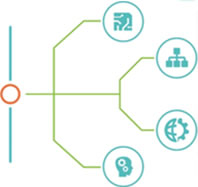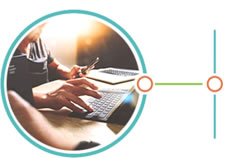 We offer:
Great working atmosphere in an international team of excellent specialists
The culture of open communication and exchange of experience, access to the latest technology and our know-how
Participation in interesting and varied projects (local and international)
Development paths suited to individual talents: international exchange of knowledge, professional certifications
Flexible working environment
Working in an international environment, occasional foreign business trips
Working conditions that will give you a sense of financial security and will make your dreams come true
A rich benefits package
Send your application via application link.
"I hereby give my consent for the disposal of my personal data for processing the query. Forwarding data to third parties outside GlobalLogic is carried out with the consent of the respondents. Disposition of personal data published through queries is performed in accordance with the applicable Law on Personal Data Protection (Official Gazette 103/03, 118/06, 41/08, 130/11, 106/12), which preserves the confidentiality of the data"
Please note: only successful applicants will be invited for an interview.