Great minds think
alike! What do
you think?
ecx.io, part of the IBM iX family, is looking for smart digital brains. Join one of the best digital networks in the world. Start your career effectively, apply with ecx.io.
Help us to digitally transform leading international clients. We look forward to meeting you!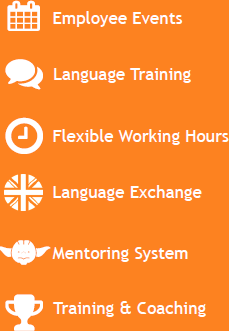 ecx.io cr o a tia d.o.o.
Međimurska ul. 28
42000 Varaždin

+385 42 421 175


ecx.io/career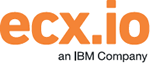 Frontend Developer (m/f)
in our Varaždin office or in our Zagreb office
As a Frontend Developer and an autonomous part of a team working on innovative projects for international customers, you will design and implement complex web applications and mobile enterprise solutions, always finding future-oriented answers in the process. You will provide creative input to the UX team, with plenty of room for your own design ideas.

Your tasks
Implementation of responsive, user-facing features according to web standards with state-of-the-art technology
Close cooperation with visual designers and backend developers
Optimization of code related to browser and performance
Ensuring of cross-browser compatibility as well as optimization for mobile devices
Development of reusable, high quality code for our internal code library
Evaluation and implementation of advanced frontend technologies
Requirements
Minimum 2 years of work experience
You love to learn and develop your personal skill-set
You are an enthusiastic team player who loves contributing
You know and love the basics: semantic and well formed HTML
You write modular and pure CSS
You have good knowledge of JavaScript
Nice to have
Experience with hot JavaScript frameworks (Angular, React, Vue.js, ...)
Experience with version control (GIT)
Profi cient with SCSS
Profi cient with Webpack or task runners (Gulp/Grunt)
Good spoken and written English skills
You would describe yourself as an approachable person with razor-sharp analysis skills who can communicate openly and honestly, organise reliably and negotiate confidently. You enjoy dealing with customers and can keep everything on track even when things go off the rails. Sound like you? Apply now!

BTW - we do offer both: international working experience in our offices in Austria, Germany or the UK – or you stay local in Croatia!

Please send your application (covering letter, CV and references) including salary expectations and possible start date via application link.
ecx.io