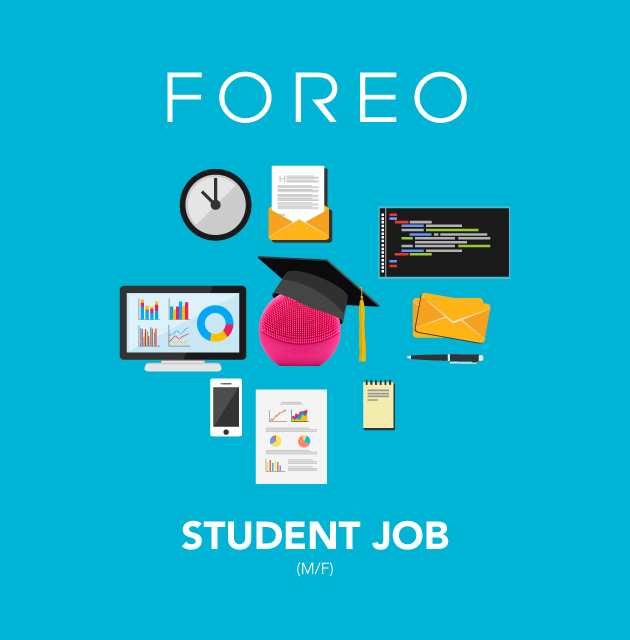 Our approach is a bold one: we do not just improve existing designs; we tear them down completely and restart from the ground up. It is a revolution, not an evolution. This creative destruction is at the heart of what we do and is reflected in our unique products designs. Our priorities and values are not dictated by investors or shareholders – our team at FOREO has the absolute independence to develop the best well- being products possible.
Our challenge is to question conventional thinking, and we are doing that by working on mold- breaking projects at the FOREO Institute founded in Stockholm, Sweden. The LUNA™ line of skincare devices and the new ISSA™ line of dental beauty devices have already smashed the conventions of the health and beauty industry. And we are just getting started.
IT'S NOT JUST A JOB. IT'S YOUR CAREER EVOLUTION.
We are looking for responsible students to support our Customer Care department for a longer period. The ideal candidates have their own student contract. The working hours are flexible.
You will get the opportunity to work in an international environment and to learn new and interesting things related to customer experience and on-line reputation.
Proactive and team player attitude.
Excellent written and verbal communication skills.
Attention to detail with accuracy and consistency.
A patient, positive and friendly attitude.
You are in possession of your own student contract.
Excellent knowledge of ENGLISH is a must. Good knowledge of other languages will be a plus.
Amazing company culture.
Fun, collaborative and stimulating work environment.
Hourly rate - 25kn.
Flexible working time (full time availability preferred).
Possibility to work with us on a regular basis.
Are you ready to take this exciting challenge?
Send your resume in English via APPLICATION LINK.
Please note that only short listed candidates will be contacted.
All applications will be considered under the terms and conditions of confidentiality in accordance with the regulations of personal data protection.
LOCATION: ZAGREB, CROATIA