Senior HR Business Partner (m/f)
We would like to invite you to join our HR team, where as an HR Business Partner you will be able to deal with operational HR issues yourself.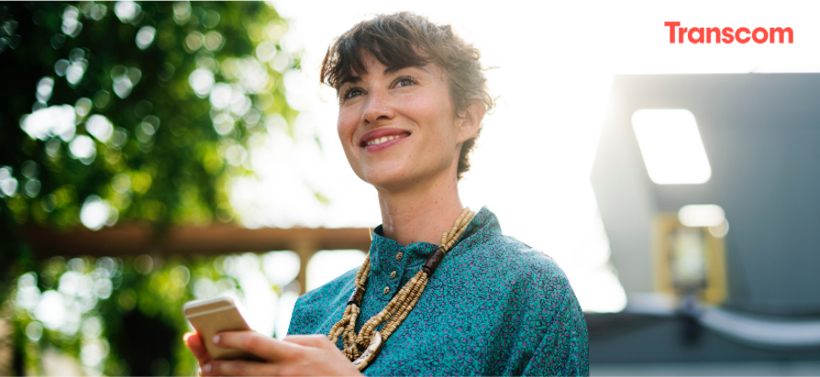 Your scope of tasks will cover the entire employee's life cycle in the organization from administrative HR issues, updating personnel systems, reporting and statistics, to complex personnel problems or the strategic development of our HR processes. If you do not have experience in any of these areas, do not worry, we will teach you everything. The most important thing for us is your personality, teamwork and attitude towards solving problems. At Transcom, you will be able to work with HR issues in an organization that is characterized by high dynamics and has the ambition of being at the forefront of HR.
Among the daily duties we also find time for cyclical thematic days, competitions and workshops. A good team and a great atmosphere is undoubtedly a big advantage of working at Transcom.
We attach great importance to personality. We are looking for a person who thinks positively, emotionally mature, with a positive attitude towards people.
To succeed in this exciting and challenging role, you will need to have:
Adequate higher education
At least 2-3 years of experience working in HR,
Your advantage will be also the earlier experience in working with young employees, understanding the dynamics of young people's work and the challenges that this entails.
In your work you can expect different periods of work intensity, which is why it will be important to work systematically and the ability to prioritize.
An important condition is the high ethics of your work and the ability to build relationships both in the HR team and the operational part of the organization
The basic tool for your work will be a computer and a G program package (Gmail, GDrive and others)
Communication will require knowledge of English (not lower than B2)
If you aspire to development, you have the courage to take initiatives as part of the company's policy and values, you are responsible and aware of your strengths and development areas. We are looking for you, welcome.
*Learn more about the work and experiences of other employees on OUR CAREER PAGE
Transcom is a global customer experience specialist, providing customer care, sales, technical support and credit management services through our extensive network of contact centers.
We are 29,000 customer experience specialists at 50 contact centers across 21 countries, delivering services in 33 languages to international brands in various industry verticals.


Apply now
Radnička cesta 39 (Centar 2000), 10000 Zagreb | https://hr.transcom.com/hr/careers