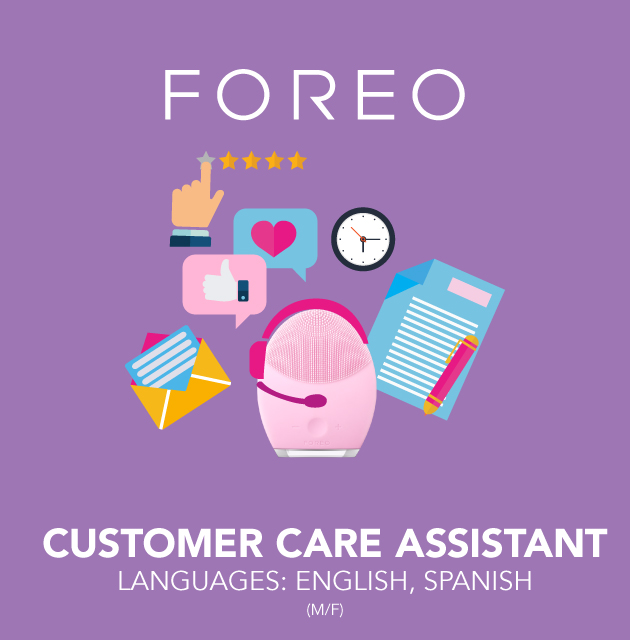 Communication with US/CA and LATAM customers
Processing new orders
Processing new claims and returns
Communication with logistics
Communication with other key departments (sales, marketing, PR)
Social Media coverage on CC related topics
Providing full service in primarily English and Spanish for LATAM
Reporting on returns, refunds, tickets and phone calls
Provide a highly professional consumer experience by engaging with the consumers through various communication channels (e.g. email, phone).
Answer customer enquiries and complaints in a friendly and tactful manner whilst providing customers with accurate, timely and professional responses/resolutions.
Solving customer's problems by clarifying the customer's complaint, determining the cause of the problem, and selecting the best solution.
Build rapport with the customers.
Using customer feedback and communicating with other teams in order to improve customer service.
Utilizing a proactive sales approach with every customer interaction to uncover additional sales opportunities.
Taking B2C orders and coordinating the order status, shipping dates, product availability and back orders with the sales department.
Effective interacting and communicating with the logistics department regarding the orders status.
Pursue new customer opportunities.
Following up on marketing campaigns, tracking leads, and capturing cross-selling opportunities.
Translating for all departments if needed.
You will work for a global beauty and wellbeing brand that is the fastest growing in its industry
You will be encouraged to bring fresh ideas to the table and experiment daily
You will become part of a highly skilled and experienced international team
You will participate in global and local campaigns and be able to influence their success
You will profit from a creative, knowledge-sharing and stimulating environment
If we raised your interest and you think you might be a perfect match for our company, send your CV in English
via APPLICATION LINK.
Please note that only shortlisted candidates will be contacted. All applications will be considered under the terms and conditions of confidentiality in accordance with the regulations of personal data protection.
LOCATION: ZAGREB, CROATIA