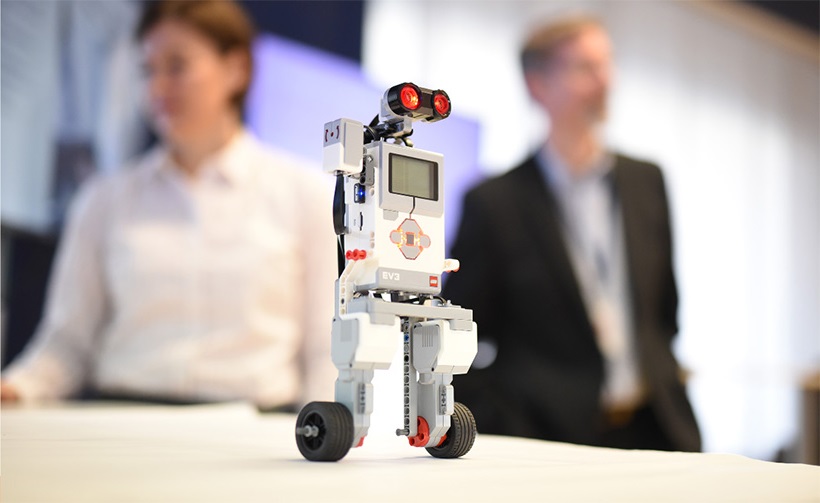 Ericsson Nikola Tesla is in search of candidates to fill vacancies for:

If you would like to work in a team of software developers operating in international environment, who do not hesitate to try new software and hardware, explore possible options, take initiative, and drive tools development - apply and join us!
Application Developers wanted!
We are looking for problem solvers looking to develop further, and willing to make the extra effort. Ericsson provides high-quality and modern working environment, together with lifelong learning, career development and stimulating reward system. We care about employee satisfaction, encourage innovation and provide ability to work in global teams. We offer motivating environment, flexible working hours and various recreation and socializing opportunities.
What you can expect:
Stimulating work surroundings using agile way of working
Opportunity to work with new software and hardware technologies
Solving real world problems reaching tens of thousands of users
Continuous professional development, yearly goal setting and defined career path
Monthly and annual benefits
Required competence and skills:
Basic knowledge of Python and its ecosystems
Basic experience with popular web application frameworks, such as Angular and React
Basic knowledge of SQL and databases (PostgreSQL)
Basic knowledge of Linux
Proficiency in speaking and writing in English
University degree in electrical engineering, computing, telecommunication, mathematics or equivalent
Following would be considered a plus:
Django Web Framework
Familiarity with concepts of MVC, JDBC, and RESTful
Excellent Linux or database skills
Experience working with Git
Familiarity with build tools such as Ant, Maven, and Gradle
Good knowledge of algorithms and data structures
Excellent average grade from University education
Your responsibilities would include:
70% of the time coding of new applications and/or modification of existing ones
20% of the time business requirement analysis, design, and solution documentation.
Support and assist Project Manager in finalizing project schedule
10% of the time interaction with business line (customer) and support team
Technical reviews, code quality review, mentoring of junior colleagues
Preparing solution documentation, test scenarios and providing support
Translate application storyboards and use cases into functional applications
Design, build, and maintain efficient, reusable, and reliable Java code
Ensure the best possible performance, quality, and responsiveness of the applications
Identify bottlenecks and bugs, and devise solutions to these problems
Help maintain code quality, organization, and automatization
If words like Python, mobile networks, web technologies, sound like something you'd like to work with, send us an application! Please include following information:
CV in English and Croatian together with your application letter
Type of university degree and grade average clearly mentioned
If you have previous work you are proud of and willing to show, please provide link
Croatian citizenship or work permit for Croatia is required.
Candidates will be evaluated and contacted if they pass initial screening.