Mechatronics Engineer (m/f) - Zagreb
The Client
Our client is one of the world's leading companies in development of solutions used for various inspection services, corrective actions and engineering studies. Their name stands internationally on top when it comes to robots, electronic instruments, probes and software which are researched, developed and produced on a tailor-made basis. Numerous references on unique international projects give their team of experts the opportunity to work on extraordinary projects, develop their skills and knowledge and pursue unique professional paths.

The Position
As a mechatronics engineer, you will complement the existing team of extraordinary experts in the research and development department. You will work in an innovative and dynamic environment where you will be mainly focused on designing the best possible solution in the given project. Most of your focus will be set on motion control electronics, pneumatic and electric motors as well as various kinds of sensors. You will have the opportunity to use your personal and professional passion towards robotics, automation and mechatronics in order to find extraordinary technical solutions in a wide variety of projects.
The Candidate
University degree (Master's degree in Engineering, Ph.D.) in the field of technical sciences - preferably with educational and work background related to mechatronics, automation or robotics
Good understanding of physics and control methods for electric and pneumatic motors
Understanding and interest in mechanical, electrical and software components of robotic systems, with special focus on motion control electronics and sensors
Experience with PCB design methodologies and tools (preferably Altium designer)
Knowledge of C / C ++ programming language is an advantage
Experience with industrial communication protocols
Proficient in English (written and spoken)
Valid driver's license for B category
Personal profile
High interest in robotics, motors and sensors with the inner drive to research and develop new technical solutions
Strong affinity for teamwork, as well as possibility to work independently under minimal supervision
Desire to learn and master new skills and develop technical knowledge continuously
Highly responsible, precise and dedicated to provide high-level quality of work
Open for occasional field work across the globe
What is in it for you?
Work on challenging and exciting problems that enable rapid professional advancement
Work in a motivating environment with highly skilled experts which presents many opportunities to learn and develop new skills
Opportunity to participate in extraordinary international projects
Internal development programs for project and people management
Participation in courses and conferences held in Croatia and abroad
Contact
If you are ready to join our client's success story, be a crucial part in their existing team of extraordinary experts then we are ready to talk about the possibilities of this long-term career opportunity. Any open questions are always welcome and we will gladly provide you with additional information.
In case of your interest and involvement into the selection process we guarantee you a high level of confidentiality.
Others search. We find.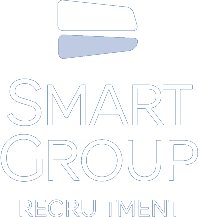 SMART GROUP RECRUITMENT d.o.o. ima dozvolu za posredovanje pri zapošljavanju
Klasa: UP/I-102-02/09-04/11, ur.br.: 526-08-02-03/2-09-6
Na objavljeni natječaj mogu se prijaviti osobe oba spola.
SMART GROUP RECRUITMENT d.o.o.
Heinzelova ulica 70/4
10000 Zagreb
T 01 4886 485
F 01 4886 489
www.smartgroup.hr