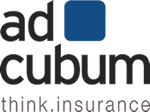 UI Framework Developer (m/f) - Zagreb
The Organisation
Our client is Adcubum, the market-leading software provider of premium quality solutions which are earning the trust of top insurance companies in the DACH area. Even though their solution celebrated 20 years of existence, it is based on the newest future-proof technologies, developed and customized under up-to-date methodologies and with an extremely high level of customer satisfaction rates.
Besides their current software portfolio and projects, our client is initiating major projects oriented towards the future which is a guarantee to stay the market leader and to define the trends, rather than to follow them. All of this is based on the commitment and personal identification with company values of their exceptional employees. Based on the employee recommendations and rates, our client is a top rated company in CH and DE when it comes to employee satisfaction rates.
For their branch office in Zagreb, our client is searching for an experienced, resourceful and ambitious member to join their development team in Zagreb.

The Position
Planning and realizing new functionalities for SYRIUS product on the basis of project and customer requirements
Designing and implementing new features or components
Preparing and carrying out quality assurance measures, fixing bugs and continuously updating product-related documentation
Contributing to the Scrum artefacts and participating in Scrum meetings.
Responsibility for Backend UI-Frameworks
Ensuring the stability of Ultra-Thin-Clients in JavaFX and Swing
Ensuring the stability and foundation of the Presentation Server
Taking care of the central Task-Framework
The Candidate
Desire to create business value with high quality code
Experience in dealing with modern software architectures
Proven track record of working with Java 8 (or later) and Java EE in an enterprise context
Hands-on experience with modern toolchains: Git, Gradle, Jenkins, SonarQube
Experience with Java UI Framework (Swing, Java FX)
Knowledge of Xtext, Eclipse RCP and SQL are desirable
Excellent fluency in English
Strong sense of software craftsmanship, desire to work with test driven development, domain driven design or similar
A structured approach to work, a keen sense of quality and perfect reliability
Team spirit and, ideally, experience in agile development
A high degree of self-reliance and initiative
Open-minded person, eager to learn new things and open toward changes
Contact
Should you be interested in this position, please send your resume together with a short motivation in English via APPLICATION LINK until Tuesday, 25th June 2019. Only short-listed candidates will be contacted.
For more information about Adcubum find out HERE.
Others search. We find.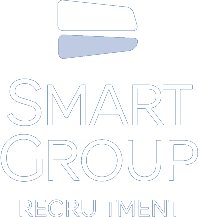 SMART GROUP RECRUITMENT d.o.o. ima dozvolu za posredovanje pri zapošljavanju
Klasa: UP/I-102-02/09-04/11, ur.br.: 526-08-02-03/2-09-6
Na objavljeni natječaj mogu se prijaviti osobe oba spola.
SMART GROUP RECRUITMENT d.o.o.
Heinzelova ulica 70/4
10000 Zagreb
T 01 4886 485
F 01 4886 489
www.smartgroup.hr