System Administrator (m/f) - Zagreb
The Client
Our client is a renewed international company, which provides the highest quality of product and services in their area of business. They are a large company, with several thousands of internal users. For their offices in Zagreb they are looking to reinforce their team of experts with an experienced System Administrator.

The Position
Creating user accounts information and assigning user permissions
Analyzing system logs and identifying potential issues with computer systems
Ensuring and maintaining the reliability of internal systems and network infrastructure
Installing and configuring new hardware and software
Identifying, troubleshooting and resolving problems
Answering technical queries and providing customer support
Configuring and establishing security requirements
Other related duties as required
The Candidate
At least a high school degree, preferably in the technical area
Sound knowledge of Windows OS and Microsoft Office
Experienced in maintaining PCs and laptop hardware and peripherals, including printers; as well as mobile devices
Awareness of Active Directory, Exchange Server and Apple OS
Certification in at least one of the following is an advantage: PC\Laptop OEM Maintenance, CompTIA A+, MCITP in desktop area, MOS certification
Good knowledge of English language, written and spoken is required
Personal profile
Excellent communication and customer-oriented skills
Positive attitude and enthusiasm
Team spirited and flexible
Attentive to details
Ability to juggle time and resources to meet or exceed the expectations
Contact
If you have the needed experience and would like to be part of our clients' success story, please send us your resume together with a short motivation in English via APPLICATION LINK until Monday, June 24, 2019. Only short-listed candidates will be contacted.
Others search. We find.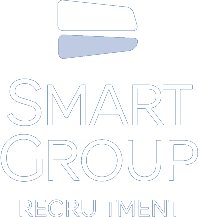 SMART GROUP RECRUITMENT d.o.o. ima dozvolu za posredovanje pri zapošljavanju
Klasa: UP/I-102-02/09-04/11, ur.br.: 526-08-02-03/2-09-6
Na objavljeni natječaj mogu se prijaviti osobe oba spola.
SMART GROUP RECRUITMENT d.o.o.
Heinzelova ulica 70/4
10000 Zagreb
T 01 4886 485
F 01 4886 489
www.smartgroup.hr