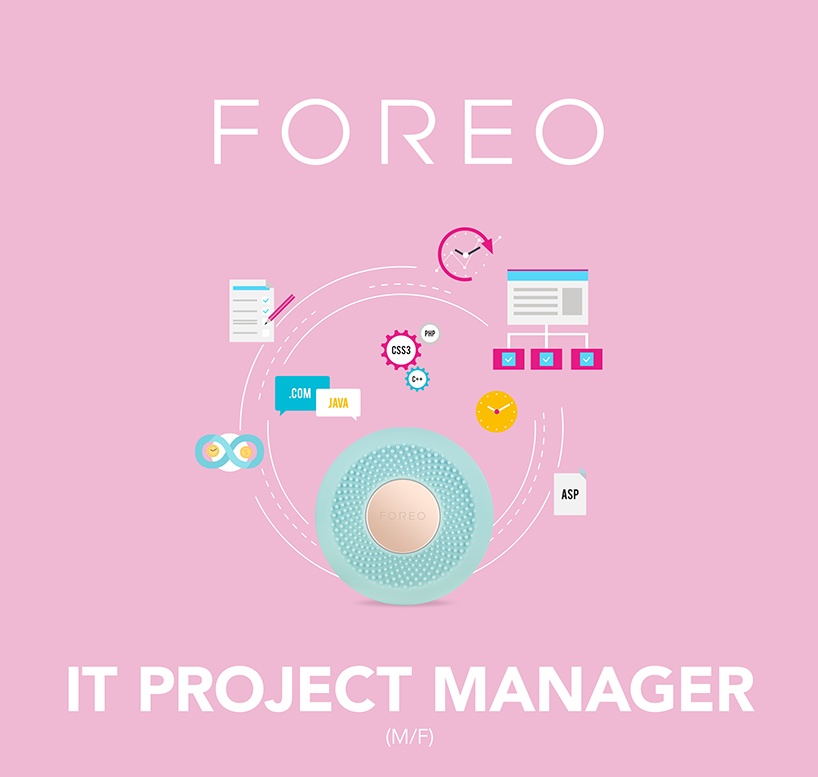 FOREO is a wildly innovative brand of 3000+ revolutionaries who opt for bold instead boring every time. Our Swedish beauty-tech co. is forever hungry for something new—whether it's a groundbreaking high-tech beauty product or an unorthodox way to work smarter.

FOREO is looking for a Project Manager with experience in IT or with a technical background. The Project Manager is responsible for managing and execution of projects within a defined framework. The Project Manager oversees the planning, implementation, documenting and tracking of specific project features.
Creates and maintains project plan
Leads communication with stakeholders regarding all matters related to the project
Structuring, organizing and carrying out projects features until live phase
Contributes to implementing methodology, procedures and tools for project planning, execution, project management and key performance metrics.
Create, prepare and maintain comprehensive project documentation
Preparing presentations and educational material
English knowledge mandatory – country of origin not important
Practical professional experience and knowledge in project management
Practical professional experience with leading international IT software development projects is an advantage
Certification in project management is also an advantage
Proven ability to accept responsibility, ownership and to take the initiative.
2+ years of project management
Amazing company culture
Surround yourself with great team members. We hire great people based upon our core values creating a fun, collaborative and stimulating work environment
We are a fast-growing team, allowing you to have a bigger impact on our future
If we raised your interest and you think you might be a perfect match for our company, send your CV in English
via APPLICATION LINK.
Please note that only shortlisted candidates will be contacted. All applications will be considered under the terms and conditions of confidentiality in accordance with the regulations of personal data protection.
LOCATION: ZAGREB, CROATIA