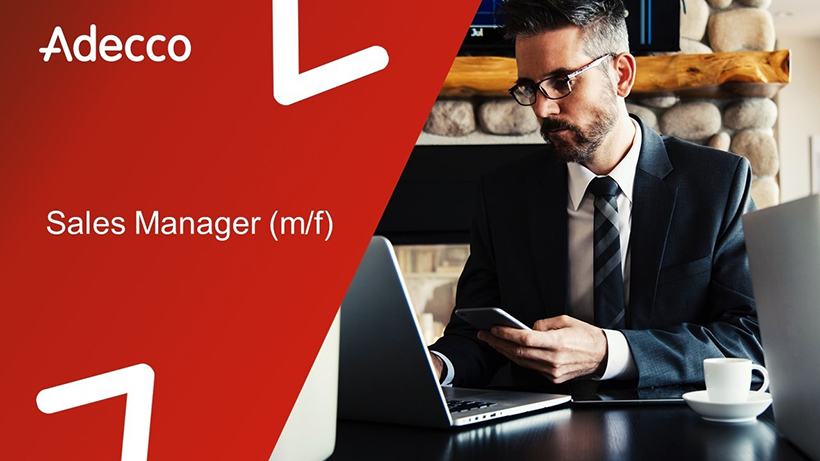 Adecco d.o.o. is a multinational company, the world's leading provider of human resources. For our client, an international company, we are currently looking for:

Sales Manager (m/f) - Osijek
RESPONSIBILITIES:
Implements the Sales Vision & Strategy in order to increase sales, profitability and market share of new and used products.
Implements and coordinates the execution of Sales Processes & Procedures and ensures that everyone knows and executes individual and department's mission, tasks and responsibilities.
Prepare together with General Manager the annual Sales Plan as part of the company's Business Plan and in alignment with the company's financial and operational objectives.
Manages the execution of the Sales Plan according to timetable and budget. manage the execution of the Marketing Plan
Monitors sales statistics & reports and review progress on a weekly and monthly basis to ensure the achievement of the Sales Plan goals.
Manage Key Account Customers.
Ensure key customers are supported excellently.
Meets customers to understand their ongoing and developing needs and is actively involved in the customer satisfaction process.
Keep Key Account Customer database permanently updated.
Monitors & controls the salesmen' activity, by checking their contacts & deals and accuracy of information in data base & machine population.
Organizes on a monthly basis a meeting with Sales Team where individual sales are presented with a view to exchange experience & good practice within a competitive & motivational climate.
Monitors and collects constantly information about competitor activities, pricing policies and advertising programs. Analyses lost deals, explains raisons of failure and implements corrective actions to General and Marketing Manager.
EXPECTATIONS:
High level of communication and human relations.
Ability to work as an effective team player, ability to lead people, to provide vision, inspiration, clarity and direction to individuals and teams in order to meet the organization´s objectives.
Good understanding of financial principles, ability to analyze and interpret internal reports.
Ability to be creative and innovative with initiative to explore new opportunities, new techniques, new ideas to satisfy market requirements.
5-10 years of experience as a Sales Manager
English language skills
If you want to be a part of our client's team and work in a dynamic and inspiring environment do not hesitate to send us your CV and cover letter in English via application link link no later than 22nd of July.
Adecco Hrvatska d.o.o. is licensed by the Ministry of Economy, Labor and Entrepreneurship for executing mediation services in employment No. UP/I-102-02/03-04/07 since 05.06.2003