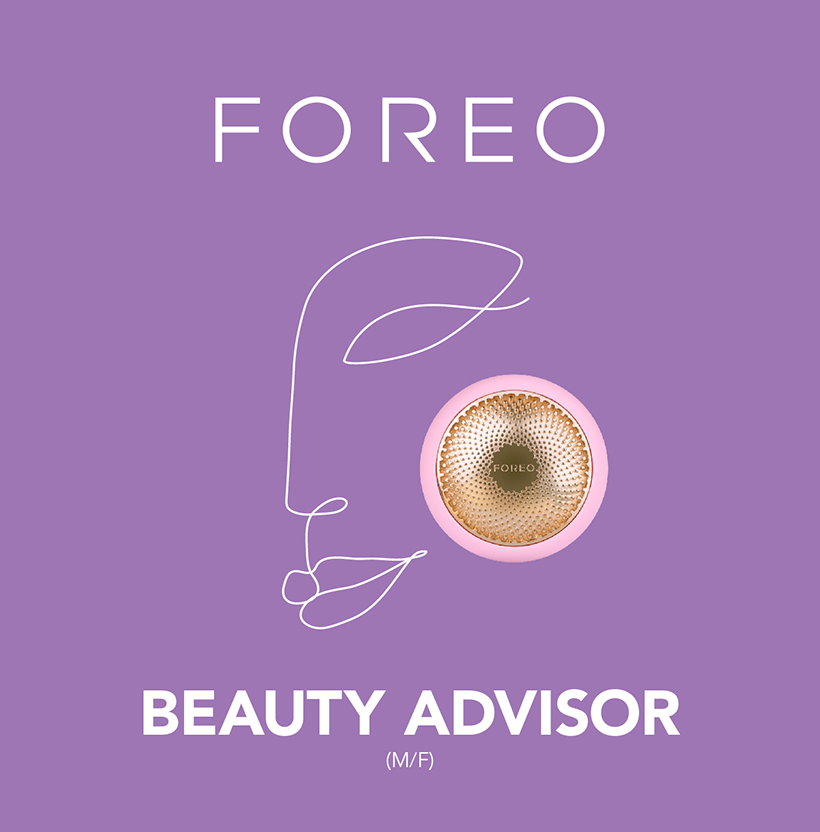 FOREO is a wildly innovative brand of 3000+ revolutionaries who opt for bold instead boring every time. Our Swedish beauty-tech co. is forever hungry for something new—whether it's a groundbreaking high-tech beauty product or an unorthodox way to work smarter. If breaking molds and challenging standards is your thing, check out our jobs page at foreo.talentlyft.com/#home to see what's available.

We are searching for a FOREO Brand Advisor that thrives in attracting new customers in selected retail chains. In this role, you will serve as the face and voice of our company, ensuring a high level of customer satisfaction by assessing customer's needs, advantages and characteristics. You will welcome customer in-store, communicate and engage with customers in meaningful ways to build brand recognition, successfully promote our products and services, increase our company's brand awareness and generate new sales opportunities in stores.
Provide guidance on product selection and skincare advice
Welcome and attend customer in-store
Present products using interactive materials such as videos, charts, slideshows, etc.
Perform mini facials and hand demo, disseminate product samples, brochures, flyers, etc. and assist customers in finding a suitable product they are looking for
Engage with customers discovering their wants and needs and build productive trust relationships
Achieve the monthly targets and "Go the extra mile" to drive sales
Maintain in-stock availability and presentable condition in assigned areas
Ensure that the visual merchandising of Foreo Brand in-store is complying to the planogram
Continuously seek for a new product knowledge to act as an expert for the customer
Conduct brand/product trainings to pears when required
Submit weekly report with customers feedbacks and the missing opportunities
Attend and support FOREO brand events
Provide the company's customer-centric culture to customers and colleagues
All other activities according to Supervisor request on behalf of job position requirement
Minimum 2 years in sales beauty field
Great communication skills
Approachable, enthusiastic, energetic, patient and respectful
Be able to listen and understand people, be able to engage customers nicely without pressuring them
Share and be able to communicate FOREO's dynamics, free-thinking, forward-looking, rule-bending attitude.
Be able to deliver excellent customer service and enjoy doing so.
Great organizational skills: able to multitask, to pay attention to details and effectively self-manage
Be a firm believer in the FOREO brand and want to reinstate this both inside and outside of work.
If we have raised your interest and you think you might be a perfect match for our company, send your CV in English
via APPLICATION LINK.
Please note that only shortlisted candidates will be contacted. All applications will be considered under the terms and conditions of confidentiality in accordance with the regulations of personal data protection.
LOCATION: ZAGREB, CROATIA