B2 KAPITAL d.o.o. za poslovne usluge
JEZIK:
O NAMA
Naša priča započela je 2013. godine u Zagrebu, kada je B2 Kapital osnovala međunarodna B2Holding ASA grupa sa sjedištem u Oslu u Norveškoj.

B2Holding ASA, koja djeluje od 2011. godine, danas je jedna od vodećih kompanija u području otkupa i upravljanja problematičnim plasmanima u Skandinaviji kao i u većem dijelu Europe. Od svog početka do danas Grupa bilježi kontinuirani rast te u ovom trenutku posluje u 23 europske zemlje i broji više od 2300 zaposlenika. Ovakav uspjeh ne bismo mogli ostvariti bez sposobnog, stručnog i zadovoljnog tima kakvog imamo.

Na hrvatskom tržištu lider smo u području otkupa i naplate potraživanja, a svoje poslovanje temeljimo na inovativnom norveškom modelu poslovanja.

Kao i naš osnivač, B2Holding ASA, osobito smo usmjereni na poboljšanje likvidnosti naših klijenata, pri čemu primjenjujemo najbolje svjetske prakse te međunarodno iskustvo i stručnost naših zaposlenika.

Više o B2Holding ASA grupi možete pronaći na poveznici.
B2 TIM
Čvrsto vjerujemo da su ljudi najveća vrijednost jednog društva. Naši djelatnici ključni su nositelji našeg razvoja i glavni pokretači svih pozitivnih promjena.

Svaki član našeg velikog tima, koji u Hrvatskoj broji više od 200 zaposlenih, uživa u osjećaju pripadnosti visoko organiziranoj i produktivnoj sredini, jednakim prilikama za rad na inovativnim projektima kao i velikoj podršci menadžmenta i ostalih članova tima.

Vjerujemo da samo zajedno
možemo doći do najboljih rješenja!
RAZVOJ U B2 KAPITALU
Posebno smo posvećeni edukaciji i profesionalnom razvoju naših zaposlenika. Kontinuirano provodimo programe razvoja talenata i specijalizirane seminare u zemlji i inozemstvu, a našim zaposlenicima također nudimo mogućnost pohađanja tečajeva stranih jezika, raznih informatičkih i drugih edukacija sukladno njihovim željama i poslovnim potrebama.

Razmjenom iskustava, znanja i vještina želimo im omogućiti napredak kako na profesionalnom tako i na osobnom planu te smo zaista ponosni na kvalitetu članova našeg tima i doprinos koji daju razvoju društva B2Holding grupe.
ISKUSTVA NAŠIH ZAPOSLENIKA
Ana Miletić, Junior Project Manager
Najveća je vrijednost ove tvrtke njezina fleksibilnost. Brojne edukacije pružaju nam mogućnost da izađemo iz uobičajenih okvira koje nam naše pozicije postavljaju, otkrijemo naše talente i interese te odaberemo smjer kojim ćemo se nastaviti profesionalno razvijati. To je u mom slučaju značilo promjenu radnog mjesta na kojem danas zaista uživam jer mi omogućuje putovanja u druge članice Grupe i stjecanje novih znanja i iskustava kroz interakciju s kolegama iz cijele Europe.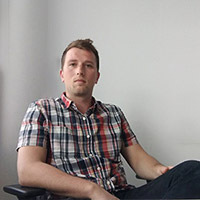 Ivan Domić, Analyst
Oduvijek sam želio biti član velikog, multinacionalnog tima kompanije koja stalno raste i ubrzano se mijenja te mi postavlja izazove u pogledu kontinuiranog učenja i profesionalnog razvoja. Upravo sam to i našao zaposlivši se u kontrolingu koji u B2 Kapitalu nikako nije dosadan (ako ste to slučajno pomislili). Ovdje se čuju moje ideje i moja mišljenja, a osim što se s rastom opsega poslovanja može brzo napredovati kako na lokalnoj tako i na međunarodnoj razini, moj rad se dodatno nagrađuje kroz novčane i nenovčane benefite.
POSTANI DIO NAŠEG TIMA
Tražimo motivirane, talentirane osobe koje prihvaćaju naše vrijednosti i korporativnu kulturu te žele raditi u međunarodnom društvu koje vrednuje mišljenje svakog pojedinca. Vjerujemo da je tim koji teži neprestanom usavršavanju, djeluje proaktivno i inicira promjene, tim koji nas vodi uspjehu.

JEZIK:
ABOUT US
Our story began in 2013 in Zagreb, when B2 Kapital was founded by B2Holding ASA, an international group headquartered in Oslo, Norway.
Established in 2011, B2Holding ASA is currently one of the leading companies for NPL purchasing and management in Scandinavia and most of Europe. The group has been recording continued growth and is presently doing business in 23 European countries and employing more than 2,300 people. We could not have been so successful had it not been for our competent, professional and satisfied team.
As for Croatia, we are the market leader in debt purchasing and collection, and we base our business operations on the innovative Norwegian business model.
Just as our founder, B2Holding ASA, we are especially focused on improving our clients' liquidity by relying on the world's best practices and our employees' international experience and expertise.
For more on B2Holding ASA, visit this link.
B2 TEAM
We firmly believe people are a company's greatest asset. Our employees are the key drivers of our development and the main instigators of all the positive changes.
Each member of our large team, which comprises more than 200 employees in Croatia alone, enjoys a sense of belonging to a highly organized and productive environment, equal opportunities to work on innovative projects, and tremendous support from the management and the rest of the team. We believe that only together can we arrive at the best solutions!

Together to the best solution!
DEVELOPMENT AT B2 KAPITAL
We are especially committed to our employees' training and professional development. We continually implement talent development programs and hold specialized seminars in Croatia and abroad. We also provide our employees with opportunities to take language courses and attend various computer and other seminars, in line with their wishes and business requirements.
By exchanging experiences, knowledge and skills, we wish to enable their professional and personal advancement, and we are really proud of the quality of our team members and the contribution they make to the development of the B2Holding Group.
OUR EMPLOYEES' EXPERIENCES
Ana Miletić, Junior Project Manager
The biggest asset of this company is its flexibility. All the educational programs allow us to step out of the usual confines of our positions, uncover our talents and interests, and choose the direction we will continue our professional development in. In my case, that meant switching to another position that I quite enjoy nowadays, as it enables me to visit other group members and gain new experiences and skills by interacting with colleagues from around Europe.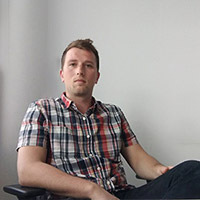 Ivan Domić, Analyst
I have always wanted to be a part of a large multinational team in an ever growing and continually changing company, which provides me with challenges in the form of continued learning and professional development. That's exactly what I have found as an employee of controlling here at B2 Kapital – and controlling is by no means boring (if perhaps that's what you've been thinking). My ideas and opinions are heard at this place. Also, along with being able to advance quite quickly, both locally and internationally, with the increase in the volume of our business, I am additionally rewarded with various cash and non-cash benefits for my work.
BECOME A PART OF OUR TEAM
We are looking for motivated and talented individuals who will embrace our values and corporate culture, and wish to work in an international company that values the opinion of each and every person. We believe that a team that aspires to continued development, acts proactively and initiates changes is a team that will make us successful.