Every year gets better...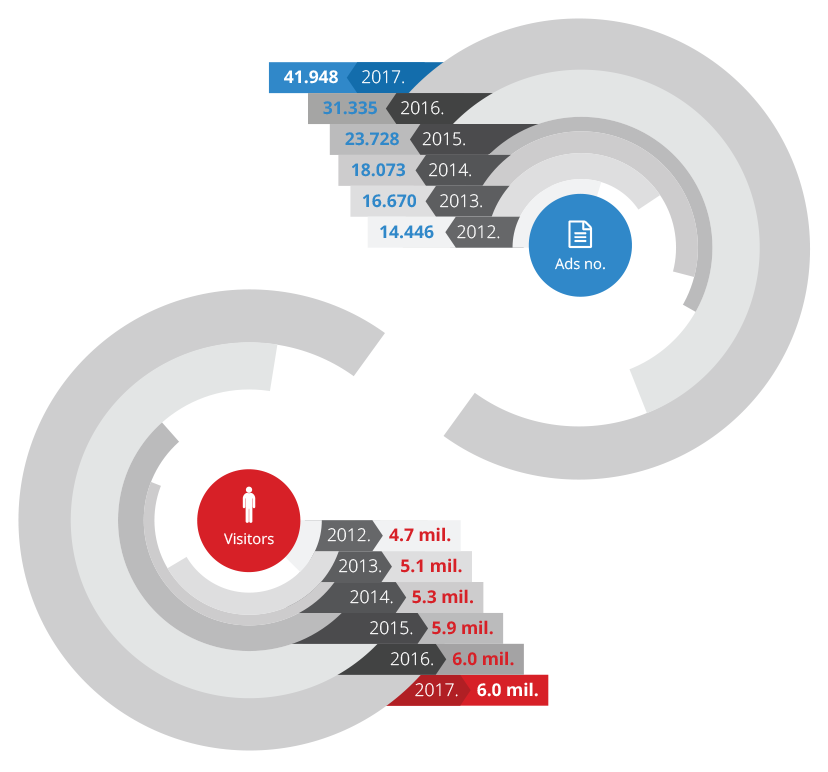 *Source: Google Analytics
We record a continuous growth of ads and visitors, we follow trends and working on developing new solutions.
We are proud on our projects
These are just some of our projects and researches throughout we provide relevant information from the labor market. Stay in touch!
View all projects