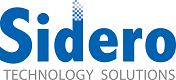 Our story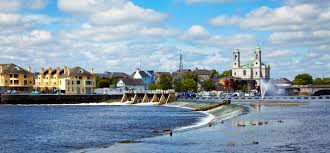 Sidero is an independent, Irish based, Software Services Company. Our purpose is to provide industry leading Software Services that deliver end to end solutions in the technology sector.

At Sidero we are committed to continuous innovation in technology, leveraging acquired competence to deliver new products and services.

We provide programme and project management expertise to support enterprise grade, full stack, large-scale software solutions.

Our Expertise
Big Data - Mobile Networks - Programme Management - Cloud Deployment - Process Management - Product Management - Technical Content Management - Performance & High Availability - Network Management Systems

Our Principles
Client Focus: We are passionate about delivering on our commitments and provide excellent service by being agile, reliable and consistent. Our experienced staff bring the right mix of skills, attitude and maturity to ensure quality and value for our Clients. We partner with Clients who share our values, actively engaging with them to establish long term relationships.
Learning & Development: We nurture individual growth and strive for operational excellence through the on-going development of our employees and the organisation as a whole. Through the provision of continuous learning, we empower our employees to be the best they can be and commit to provide opportunities for growth.
Team Work: We support a team-oriented environment, gathering varied perspectives, sharing knowledge, and building effective partnerships with our employees. We appreciate diversity and encourage open communication, trust and participation.
Innovation: We encourage a solution focused culture and seek creative ways to solve problems. We engage in research and encourage critical thinking in the development of technology services and solutions.

Why choose us?
We offer a competitive salary and a comprehensive benefits package including Life Assurance, Pension, Health Care, Employee Assistance Programme, Health Screening, Annual Leave, Training & Development, Company Events and more.

We are actively recruiting – Join Us.

Living and Working in Athlone
We are searching for candidates for the position:
Software Developer - Java (m/f)
On a day to day basis you will be developing, testing and mentoring within an Engineering Scrum Team in an innovative Telecom project.

You will be working with the latest technologies in the market including Enterprise Java, EJB, Big Data, Analytics etc.

It is expected that you bring your own experience and ideas to the development and you will responsible for developing a standard of high quality java code in an agile environment including unit testing and other types of functional and non-functional testing.

SKILLS:

A 3rd level degree in Computer Science / IT
Very strong knowledge of Java and Web Services including REST
Object oriented analysis, design experience
Excellent English and Communication skills essential
Interface with customers and stakeholders and mitigate risks
Excellent analytical and problem-solving skills
Ability to work on own initiative and mentor scrum teams
TECHNICAL:
3+ years' experience with Java/J2EE Development is essential
Experience working with Junit, JMeter, Maven, ANT, GIT, SVN, BitBucket, Jenkins etc.
Experience working in an Agile environment with Engineering scrum teams is an added advantage
Java Certification such as OCA/OCP/OCM is an added advantage
Experience with Front-end Web Technologies like JavaScript OR AngularJS OR ExtJS is a big advantage but not essential
Expected to complete tasks by coordinating requirements, schedules, and activities; contributing to team meetings; troubleshooting development and production problems across multiple environments and operating platforms
Ability to prioritise and multi-task in order to meet deadlines
Resolves technical issues through debugging, research and investigation
Fundamental understanding of web-based systems programming and development
Interested in moving to Ireland and joining team Sidero?
Please send us your CV and motivation letter in English until 06th December 2017. via
APPLICATION LINK.