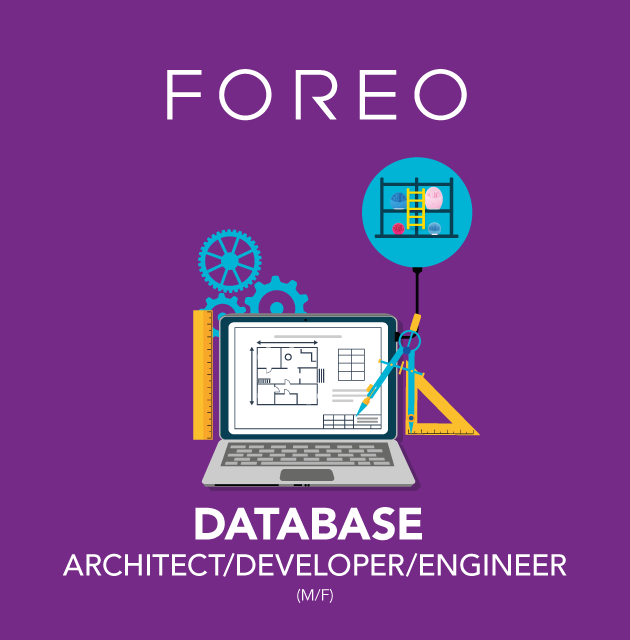 At FOREO, our mission is to question conventional thinking, and we are doing that by working on mold-breaking projects, changing the world one amazing product at a time. Our LUNA™ line of skincare devices and the new ISSA™ line of dental beauty devices have already smashed the conventions of the health and beauty industry. And we are just getting started.

IT'S NOT JUST A JOB. IT'S YOUR CAREER EVOLUTION.
We are looking for a experienced Database Architect to join our IT team. You are to take the lead role in launching our Big Data Warehouse project. We are starting from scratch so you will have the responsibility of getting to know our current IT infrastructure, requirements, processes and how they would shape the future Data Warehouse on all levels. After you would be responsible in setting project goals, giving tasks, choosing the technology and pushing the project forward on a daily basis.
Lay the foundations and be the project lead to create a BIG DATA WAREHOUSE for us
Choose the platform, backend technology and required resources needed to move the project forward
Database design, development and implementation
Storage and retrieval activities along with data flow and analysis
Developing database structures that fit into the overall architecture of the system
Analysis and evaluation of system improvements, optimization, development and/or maintenance efforts
Accept ownership of problems at a high level
The ability to generate, test and evaluate multiple approaches to problems before focusing on a solution
WHAT DO YOU BRING TO THE TABLE
Expertise in database design, implementation and deployment of very large databases
Capable of independently solving complex problems
Passionate about writing and delivering quality code
Comprehensive verbal and written communication skills
Strong organizational skills and the ability to manage a diversified workload
Exceptional sense of ownership and ability to work with high performing teams to improve self and team
Experienced in requirement gathering, database normalization, data quality checking, and referential integrity reinforcement
Expertise in developing and maintaining tables, views, stored procedures, user-defined functions, joins and unions
A love for automation and projects to prove it.
Amazing company culture.
Surround yourself with great team members. We hire great people based upon our core values, creating a fun, collaborative and stimulating work environment.
We are a fast-growing team, allowing you to have a bigger impact on our future.
Ready to take up this exicting challenge? Send your resume and cover letter in English via APPLICATION LINK.
Please note that only short listed candidates will be contacted. All applications will be considered under the terms and conditions of confidentiality in accordance with the regulations of personal data protection.
LOCATION: ZAGREB, CROATIA