BACKEND DEVELOPER /
SERVER ENGINEER
(m/f)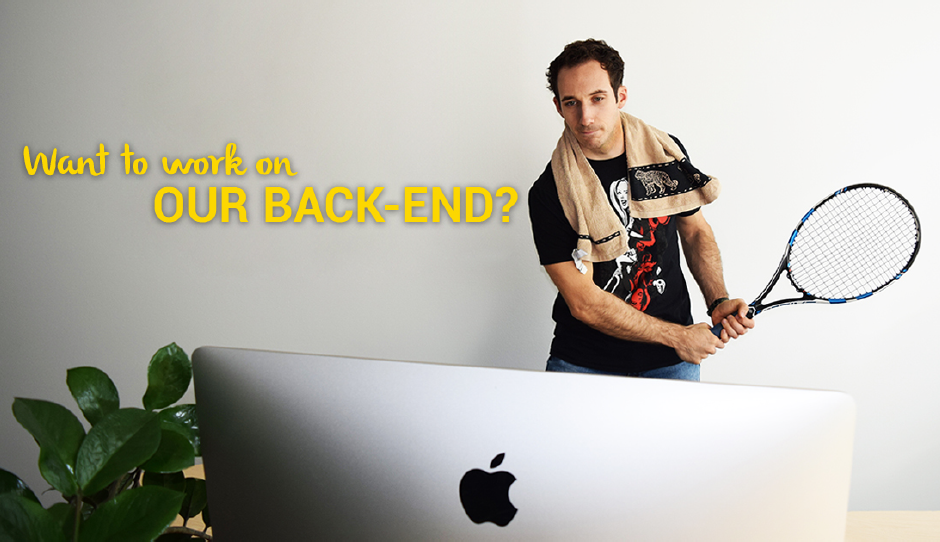 Apply for a job in Nanobit if you want to work in Croatia's biggest game development studio, in an amazing atmosphere where we create fun, but also enjoy it. In a bit more than 9 years we have a bit more than a hundred employees, and a bit more than 20 released games – join us if you want to become a bit more!

We're looking for employees to join our office in Zagreb, and we think our offices, an homage to games as the tenth form of art, are a truly inspiring workplace for people in love with gaming. We offer flexible work hours, and the flexibility of movement as we don't have a dress code. Find more about the job below, and follow the link to apply! Do you work with Python, Go on a daily basis and enjoy it? And what do you think about orchestrating everything with Kubernetes and ECS? Then adding a bit of Redis, Riak, Elasticsearch and similar databases? And making everything communicate with hundreds of thousands of mobile devices every day?

If you want to hear more about what we're talking about check this talk! If that sounds interesting, read on, because this job opportunity might be something that pushes the right buttons for you!

THE JOB
Our current request processing time is 7ms. Think you could lower that a bit?
develop game backend for all Nanobit games
work with each game team on connecting the game with the server side
propose new solutions and new ideas on how to improve the infrastructure
add new technologies to the current stack. Want to introduce more Kubernetes? We got you covered. Think this database might work better? We're listening. Got an idea how to automate even more stuff? Yes, please!
use technologies like Python, Go, Redis, Riak, Elasticsearch, InfluxDB, Docker and all that AWS has to offer
work on improving our current CI/CD solutions. If it makes life easier for all developers, it goes!
YOUR PROFILE
experience in modern backend languages such as Python, Go, Rust, Ruby etc. We use Python and Go for our backend stack but languages can be learned
you've done stuff with various SQL and NoSQL databases. You know when to use which. Again, we use (some) SQL, Redis and Riak for most of the stuff but knowing what works for each use case goes a long way
knowing your way around devops stuff on modern cloud base platforms (we use AWS) and with creating scalable and distributed systems
ability to complete complex tasks with minimal supervision a
team worker, eager to create fun with us
motivated, focused and results-oriented
WHAT WE OFFER
work in a fast-growing and engaging industry
continuous up-skilling and opportunities for growth and learning
participation in international conferences and other training as needed
being a part of a dynamic and very friendly team of experts in their areas
competitive salary and a nice budget for continuous education and development
flexible work hours and a relaxed atmosphere in top-notch offices
If this sounds like your dream job, please apply with a cover letter and CV!

We can also be found on social networks where you can find out more about life of Nanopeople – celebrations, Game Jams, team buildings… anything your heart desires. ;)