C#/.NET Software Engineer (m/f)
Work Location: Zagreb

Who we are:
GlobalLogic is a full-lifecycle product development services leader that combines chip-to-cloud software engineering expertise and vertical industry experience to help our customers design, build, and deliver their next-generation products and digital experiences. We expertly integrate design, complex engineering, and agile delivery capabilities to deliver superior business outcomes for global brands in telecom, automotive, healthcare, technology, media and entertainment, manufacturing, and semiconductor industries.

Headquartered in Silicon Valley, GlobalLogic employs over 11,000 designers and engineers across the globe. By creating a work environment that is exciting and flexible, and by fostering growth through ongoing learning and development programs, we empower our employees to achieve both their professional and personal goals.

At GlobalLogic, we make amazing products - and careers.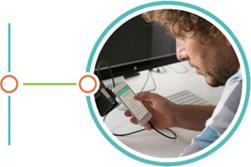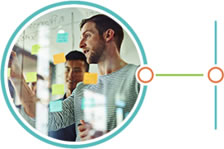 You will be responsible for:
Development of software tools for automotive industry
Analysis, research, and support in definition of customer requirements
Design of software solutions
Software development
Integration and testing of software (solutions)
Documentation preparation
Active participation in technical discussions, coordination with other divisions and interpretation of results as well as the implementation of counter-measures
Requirements:
University education (Bachelor or Master degree) in fields of Electrical Engineering, IT, or related fields
Min. 2 years of working knowledge
Good knowledge of English (spoken and written)
Ability to take responsibility for the tasks realization and high quality assurance
Effective communication skills
Fulfilling commitments and willingness to show initiative
Willingness to travel for business trips
A team-player's mind-set
Depending on specific project/technology/industry, required skills include some of the following know-how areas:
Development activities skills:
Experience and knowledge of object oriented programming in C#
Experience with .NET framework, WinForms and WPF technologies
Experience with some of 3rd part UI Controls (e.g. DevExpress)
Experience with design patterns and templates.
Experience with data models and data manipulation (e.g. LINQ) and events.
Experience with Nuget Libraray and ReSharper add-on tool.
Experience with concept of Interface and the Implementations.
Experience with Automated Unit Testing and debugging based on the Microsoft Visual Studio Toolchain
Knowledge of versioning and revision control systems
(e.g. TFS, SVN, Git, Synergy, Integrity PTC, SourceTree)
Experience in SW modeling using UML
Windows based scripting
Experience in SW development as a process (i.e. V-Model cycle)
Strong analytical and problem solving skills
Desirable but not mandatory skills:
Knowledge in C, C++ and/or Python
Experiences in automotive BUS systems (CAN, LIN, FlexRay,…)
Knowledge of IBM DOORS
Knowledge of AUTOSAR
Experience of Real-time environments
Knowledge of German language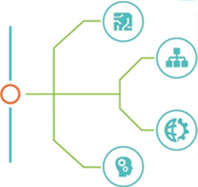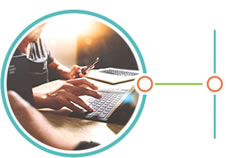 We offer:
Exciting Projects: With clients across all industries and sectors, we offer an opportunity to work on market-defining products using the latest technologies.
Collaborative Environment: You can expand your skills by collaborating with a diverse team of highly talented people in an open, laidback environment - or even abroad in one of our global centers or client facilities.
Work-Life Balance: GlobalLogic prioritizes work-life balance, which is why we offer flexible work schedules.
Professional Development: We develop paths suited to your individual talents through knowledge exchanges and professional certification opportunities.
Excellent Benefits: We provide our employees with competitive compensation and benefits.
Fun Perks: We want you to feel comfortable in your work, which is why we create good working environment with relax zones, host social and teambuilding activities and stock our kitchen with delicious teas and coffees.
Send your application via application link.
"I hereby give my consent for the disposal of my personal data for processing the query. Forwarding data to third parties outside GlobalLogic is carried out with the consent of the respondents. Disposition of personal data published through queries is performed in accordance with the applicable Law on Personal Data Protection (Official Gazette 103/03, 118/06, 41/08, 130/11, 106/12), which preserves the confidentiality of the data"
Please note: only successful applicants will be invited for an interview.