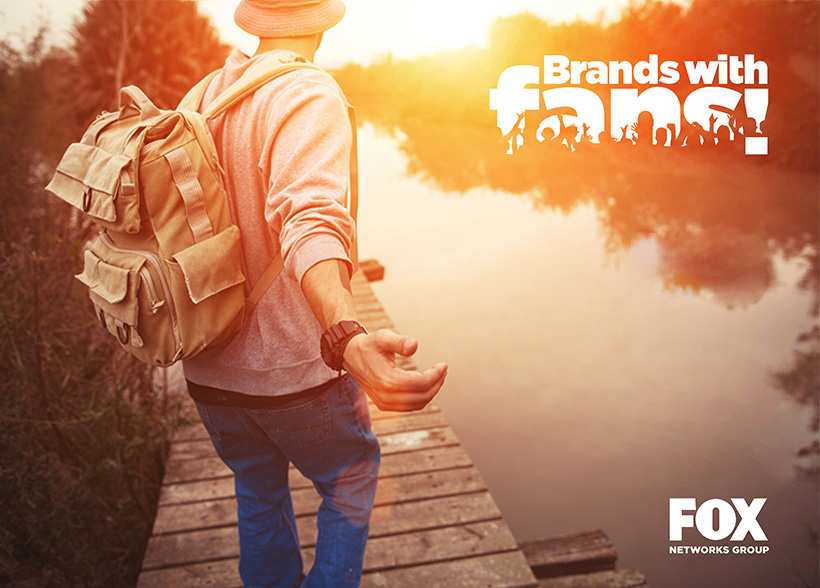 ABOUT FOX
Fox Networks Group (FNG) is a primary operating unit of 21st Century Fox. FNG consists of FOX Television Group, which includes FOX Broadcasting Company and 20th Cen-tury Fox Television; FOX Cable Networks, which includes FX Networks; FOX Sports Media Group, and National Geo-graphic Partners. Together these units create, program and distribute on a worldwide basis much of America's most pop-ular entertainment, sports and nonfiction programming.
Founded in 2005, Fox Networks Group Bulgaria EOOD is a branch of Fox Networks Group Europe & Africa, with head-quarters in London. FNG divisions create, program and dis-tribute on a global basis much of the world's most popular entertainment, sports and non-fiction programming.
In Bulgaria FNG operates a portfolio of the world famous TV brands FOX, FOX life, FOX Crime, National Geographic, Nat Geo Wild, 24KITCHEN, and distributes BabyTV and Sky News. The office in Sofia employs highly professional pro-gramming, creative, technical, sales, marketing, HR and financial teams and acts as a business coordination hub for 9 Balkan countries.
AD SALES ASSISTANT
We are currently looking for an Ad Sales Assistant to join our team in Zagreb.

The Ad Sales Assistant will support the sales process in terms of media planning, booking, following-up of the ordered campaigns, including:
Daily coordination with FNG KAMs and Executives about ordered campaigns, received TVCs, amendments, changes , sequencing;
Double checking the received orders if they correspond to the negotiated deals about: correct/not correct parameters as CPP and prices, target group, predicted ratings, negotiated budgets and discounts, bonuses, mistakes, lacks and etc.;
Booking orders – administration in OnAir system;
Daily monitoring, follow up on campaigns - performance of each campaign accordingly ordered, predicted, booked and delivered as TRPs, budgets of spots, etc.;
Preparing post-campaign evaluation reports;
Maintaining internal reports as requested.

Essential for Role:
Computer literate in MS Office;
English language fluency.
Desirable for Role:
University degree in media, communications, business or other subject;
Minimum 1 year experience in media related companies; preferably in television, media agency is an advantage;
Previous knowledge of media sales and TV- and media-buying process;
Experience with broadcast management Systems.

Team player attitude - positive, tolerant and energizing;
Proactive and self-motivated;
Client service skills;
Presentation skills;
Analytical;
Flexible.
WHY WORK AT FOX?
At Fox, our employees are the key to our success – they are our biggest stars. We aim to find the brightest talents and set them out on a journey of discovery. Because of our employees' creativity, commitment to innovation and continuous dedication to achieving excellence, we continue to produce the very best stories in film and television and the greatest moments in TV industry.
BE PART OF THE ADVENTURE!
Worldwide, we are more than 10,000, and in the Balkans we have 120+ entrepreneurs, innovators and risk takers with a passion for film, television and sports. We're a diverse group, spread around the world and united by a shared set of values and goals.
Fox is proud to support a culture of creativity and entrepreneurial spirit. Our employees are encouraged to challenge the status quo. We strive every day to foster a culture that exudes energy and excitement. This unique culture allows us to attract and retain the industry's brightest talent because it provides opportunities to grow and take on new challenges.
Whether it's entertainment or factual, distribution or production of TV content, we encourage our employees to share their expertise in pro-viding new, better and different ways of doing business. This empowers our employees to be who they are, and it inspires them to do their best work.
HOW TO APPLY:
If you are interested in this opening, please APPLY by sending us your CV and a motivation letter in English.
All applications will be treated in a strictly confidential manner.
Fox is a great place to work and we have a huge number of applicants. Therefore we are not able to give individual feedback on each application. We will be in touch with you, should your application be successful in processing to the next stage. Please be assured that your application will be reviewed and given full consideration.