Performance Engineer (m/f) - Zagreb
The Organisation
Our client, a renowned Swiss IT company, is the market-leading software provider of a software that is being recognized as a premium quality solution and is earning the trust of top companies in the German speaking area. Even though their solution celebrated 20 years of existence, it is based on the newest future-proof technologies, developed and customized under up-to-date methodologies and with an extremely high level of customer satisfaction rates.
Besides their current software portfolio and projects, our client is initiating major projects oriented towards the future which is a guarantee to stay the market leader and to define the trends, rather than to follow them. All of this is based on the commitment and personal identification with company values of their exceptional employees. Based on the employee recommendations and rates, our client is a top rated company in CH and DE when it comes to employee satisfaction rates.

The Position
Building a company-wide open source log analytics infrastructure for L&P testing:

Infrastructure
Dashboard and reports (visualization of results)

Defining quality gates
Establishing continuous L&P testing of all applications (back office and front office)
Incorporating L&P testing into the CI/CD pipeline
Developing reference scenarios for L&P tests
Supporting product development on L&P topics
Proactively participating in L&P relevant development topics
Developing/introducing test tools for efficient L&P testing of all applications (at various levels)
Cross-release collecting and visualizing L&P metrics
Developing/introducing as well as providing operational support tools for the product suite
The Candidate
At least a bachelor degree or higher in IT, Computer Science or a related field
Proven experience in performance analysis and optimization of large software systems
Experience in open-source log analytics (e.g. ELK or Splunk)
Excellent analytical skills
A pragmatic problem solver mentality
Excellent knowledge of Java, Java EE, application servers, databases, etc.
Subject matter expert (SME) in load and performance (L&P) testing
Excellent knowledge of English both spoken and written is a must
Knowledge of German is a major plus
General interest and profound awareness of all aspects of IT security
Oriented toward team collaboration and a positive thinker
Customer-oriented person with high sense of ownership
Commitment will be a highly valued trait
Strong analytical and problem solving skills
An open minded and open toward new challenges and lifelong learning
Desire to work within an agile environment
Motivated and reliable individual who is able to work under own initiative
Readiness to travel to Switzerland and/or Germany if necessary
What's in it for you?
Competitive salary
Transparent bonus system
Covered transportation costs
Health insurance and pension options
Working on acclaimed software product using leading technologies in cross-country teams with top experts in their field
Possibility of working in other company offices due to business or private reasons
Working for a high-rated company and top-employer rewarded company
A smooth, well-prepared and individual introduction phase, guidance and mentorship
Continuous possibilities for educating, professional development and advancement within the company
Company events and team buildings; goodies to keep water, sugar and vitamin levels high
Flexible working hours with possibility of home-office after reaching independency
Contact
Should you be interested in this position, please send your resume together with a short motivation in English via APPLICATION LINK until Tuesday, 19th February 2019. Only short listed candidates will be contacted.
Others search. We find.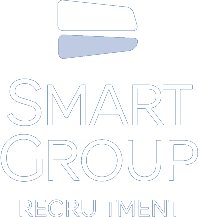 SMART GROUP RECRUITMENT d.o.o. ima dozvolu za posredovanje pri zapošljavanju
Klasa: UP/I-102-02/09-04/11, ur.br.: 526-08-02-03/2-09-6
Na objavljeni natječaj mogu se prijaviti osobe oba spola.
SMART GROUP RECRUITMENT d.o.o.
Heinzelova ulica 62a/4
10000 Zagreb
T 01 4886 485
F 01 4886 489
www.smartgroup.hr