Finance and Accounting Manager (m/f) - Zagreb
The Organization
RIT Croatia is an international campus of one of the most prominent American universities, Rochester Institute of Technology, NY, U.S.A. Along with their main campus in Rochester, NY and international campuses in China, Croatia, Dubai and Kosovo they have more than 19.000 students and more than 125.000 graduates from over 100 nations. Their dedication to provide world-class education started back in 1829 while today they are driving progress in industries and communities around the world.
RIT Croatia has over 820 students on campuses in Dubrovnik and Zagreb and prepares them for successful careers in a global society through different curricular, experiential and research programs delivered within a student-centric culture.
For their campus in Zagreb, RIT Croatia is searching for a motivated, devoted and reliable person to join their welcoming and forward-thinking team.

The Position
By holding this position, you will be managing and overseeing the daily operations of the accounting and finance department at RIT Croatia. This role assumes that besides being responsible for the department, you will occasionally need to execute daily accounting activities as well. Furthermore, you will be developing and implementing internal controls designed to ensure that accounting transactions are accurately recorded and properly reflected in the College's financial statements.
Your other responsibilities include, but are not limited to:
Develop and maintain the appropriate infrastructure to ensure that accounting, accounts receivable and capital transactions are recorded timely and accurately and that RIT Croatia accurately and timely completes applicable accounting and tax reporting to the Croatian authorities.
Preparing interim quarterly financial reports including forecasts of fiscal year-end results of operations and narratives with focus on explaining significant fluctuations in year-over-year results.
Ensuring that effective internal controls are in place and compliance with internal, local and international GAAP and applicable regulatory legislation for financial and tax reporting.
Collaborating with RIT Director of Financial Reporting to conform to their annual general ledger closing schedule; collaborating with College staff to ensure timely monthly financial closing and fiscal year-end processing.
Providing oversight to ensure that internal and external auditor's requests are submitted timely and questions are answered promptly; participating in the timely completion of the year-end audit and the accurate issuance of the financial statements.
Reconciling and monitoring cash balances including reporting and management for possible transfer of funds
Providing oversight of the University's procurement and travel by continuously evaluating and implementing risk mitigation strategies to ensure viability.
Continuously monitoring the external environment for changes in regulatory requirements, accounting procedures and working closely with controller's management to develop processes and ensuring compliance and internal controls are designed to mitigate risks.
Active involvement in special projects as requested by management.
The Candidate
Undergraduate degree in accounting and/or finance with at least 6 years of accounting experience with a minimum of 3 years of experience holding a supervisory/management position in accounting/finance, ideally with an international organization.
Comprehensive knowledge of GAAP and practices required; prior audit experience is preferred.
Professional certification in accounting or finance is desirable.
Exceptional written and oral communication and interpersonal skills are mandatory, both in Croatian and English.
Ability to collaborate well with other departments, to facilitate group meetings and consensus building
Prior experience working with a fully-integrated enterprise wide financial system and strong PC and MS Office skills required.
Strong project management skills with demonstrated experience in moving complex ventures from concept to implementation.
Flexibility in defining priorities and the ability to manage multiple projects at once.
Ability to work autonomously with minimal supervision.
Great organizational skills with systematic, professional and responsible approach to all work assignments, resulting in thorough and accurate work.
Contact
If you think you have the needed experience and expertise and would like to join our clients' team of experts, then we are ready to meet you. Please send us your resume together with a short motivation in English via APPLICATION LINK until Sunday, August 25th, 2019. All applications will be processed with highest confidentiality guaranteed.
Others search. We find.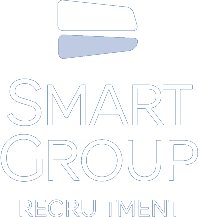 SMART GROUP RECRUITMENT d.o.o. ima dozvolu za posredovanje pri zapošljavanju
Klasa: UP/I-102-02/09-04/11, ur.br.: 526-08-02-03/2-09-6
Na objavljeni natječaj mogu se prijaviti osobe oba spola.
SMART GROUP RECRUITMENT d.o.o.
Heinzelova ulica 70/4
10000 Zagreb
T +385 1 2092 222
F +385 1 2092 220
www.smartgroup.hr