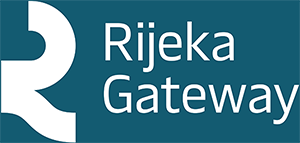 Rijeka Gateway d.o.o. (RGW), a joint venture between APM Terminals and ENNA Logic, is undertaking a significant capital greenfield project, the development of the Rijeka Gateway Terminal, in Rijeka, Croatia. The goal of the project is to both construct and start-up the new container terminal for the shareholders, as well as expand the business value and proposition for the entire region and hinterland for the main customer, Maersk.

The scope of the project entails on one side the delivery of the physical assets (civil, equipment, automation and IT works), and on the other side the start-up of the operational business, ready to run a viable operating terminal business from day one of operational go-live.

Lean Manager (m/f)
Location: Rijeka
This key position is overall accountable for:
the Way of Working (WoW) program, being the terminal program and change manager, and
maintaining internal and external stakeholder relationships.
He/she is responsible for:
setting up and implementing the Way of Working program for the greenfield terminal,
initiating and implementing improvements to the Way of Working program,
through Way of Working program enabling strategic transformation initiative to drive standardisation, collaboration and improvement across RGW operations and functions,
implementing activities related to the successful implementation of lean problem-solving capabilities, process standardization, improvement initiatives, performance, and operational management systems, including the development of new ways to collaborate more effectively and efficiently,
attracting customers and ensuring a highly professional relationship with the various decisions makers within the customers' organizations, and the development of local policies, procedures, and strategic objectives for marketing and selling the company's services.
Responsibilities:
Be the local champion for the Way of Working program.
Positively coach, influence, and actively manage leadership behavioural change according to the principles developed in the Way of Working program, as well as ensure results delivery as well as improved performance through implementation of WoW.
Coordinate and drive the local implementation of the Way of Working elements, including Process Standardisation, Operating System, Lean - Academy and Improvement activities (Kaizens).
Take ownership of local implementation activities using defined tools and methodologies where applicable and ensure ongoing coordination of local resources involved in corporation with the terminal management.
Drive Lean training and problem-solving and capabilities along with the Academy Partner.
Mature the Operating System elements.
Coaching the team through the Policy Deployment process.
Coordinate the data gathering and validation for the program KPIs.
Ensure the local implementation of improvements from Global Kaizens focused on establishing standards and improving performance.
Controls & governance:
Support the Business Integration Lead with all aspects related to WoW matters.
In line with Shareholders' corporate standards, implement best-in-class practices across the project and future terminal operations, and ensure they are consistently deployed by all parties.
Provide timely reporting on program progress, issues and risks.
Continuously review progress and risks according to plans and make necessary changes to action plans to ensure objectives are met.
Provide structured feedback to the shareholders' functions.
Communication:
Build a strong team by attracting & retaining talent, leading, coaching, mentoring & supporting all direct reports, as well as wider team, especially - Operations. Create an environment that is supportive of learning, training, and developing team's competencies.
Drive, recognize and reward team's performance, providing them with guidance for further improvement.
Encourage open dialogue and communication so that activities run consistently smoothly.
Reinforce RGW culture, values & reputation & ensure compliance with RGW as well as HQ policies.
Address emerging issues with the Head of Business Integration.
Reporting and Scope:
Direct report: Academy Partner/WoW Partner.
The position reports to the Head of Business Integration.
Functional reporting line is to the Regional/Global WoW team/lead.
Geographical Scope: Rijeka.
Critical Qualifications/Skills/Experience:
Experience:
Minimum 5 years' experience on a similar position in the field of Lean methodology in related industry environment.
Solid experience gained in heavy industry, logistics, or asset management in Lean/WoW function.
Relevant certifications within Lean methodology.
Extensive knowledge and working experience with international and local stakeholders.
Good understanding of port activities and operation of a container terminal.
Proven experience of driving successful lean transformation
Proven experience of successful lean implementation in a Greenfield / Start up environment
Skills:
Lean methodology skillset covering continuous improvement and standardization processes and practical applications built in the operations environment.
Strong change management and interpersonal skills, able to focus on business impact and change in behaviour for the new ways of working and thinking with all levels of business stakeholders.
Skills in developing Lean solutions in every part of the business.
Team player.
Excellent communication skills, where a good level of English is a must. Knowing Croatian is an advantage.
Advanced negotiation skills.
High discipline – following through on actions and ensuring necessary documentation.
Sensitive to cultural diversity and experience in a multicultural environment, in regard to colleagues, clients, and other stakeholders.
Education:
University degree in Trade or Economy with relevant professional qualification, or similar.
Lean methodology applicable education/certification.
Only applications written in English will be accepted and evaluated.

We value the diversity of our talent and will always strive to recruit the best person for the job – we value diversity in all its forms, including but not limited to: gender, age, nationality, race, sexual orientation, disability, or religious beliefs. We are proud of our diversity and see it as a genuine source of strength for building high-performing teams.