Your own personal Chameleon.
On site or Remote.
Serengeti is an award-winning software development consulting company. It took us years to gain the experience and the knowledge we show off with today. Many attributes did not come over night as we have been writing this story together since 2007. With 300 projects behind us, we can proudly say that we have a stockpile of knowledge, know-how and, most importantly, a big load of passion for what we do and an experience that grants impeccable management of the whole development cycle.
Our offices are in Zagreb, Bjelovar, Varaždin, Split and we have development center in Kragujevac, Serbia.
We provide self-managed engineering teams to rapidly scale product development capacity and accelerate the release of products. With our focus on industries of logistics, energy, health, industrial manufacturing, finance, retail and hospitality, we provide teams that understand specific industry requirements and understand the broad business picture.
TAAP Values
Team of teammates: We hold a firm belief that the word Visionary is not reserved for CEO only. We all are visionaries and we work together towards our common goal.
Ambition is the first step to success!
Agility is another word for dancing in the fire. Sure to move quickly, we adjust our steps and we take the lead.
Professionalism is the frame of the Serengeti mindset. We like to present it in everything we do.
Timeline
Awards
Clutch, an independent B2B rating platform that collects reviews from clients in the form of in-depth interviews, named us in their TOP 5 B2B Croatian companies for 2020. With an average grade of 4.9, we have been placed on the 5th place of this list and we have been given five out of five stars on our Clutch profile.
Serengeti is a proud winner of Deloitte Technology Fast 50 Central Europe award (which we won two years in a row!).
Why Serengeti?
You never stop learning with Serengeti...
...and upgrading your skills on one of many projects with a purpose…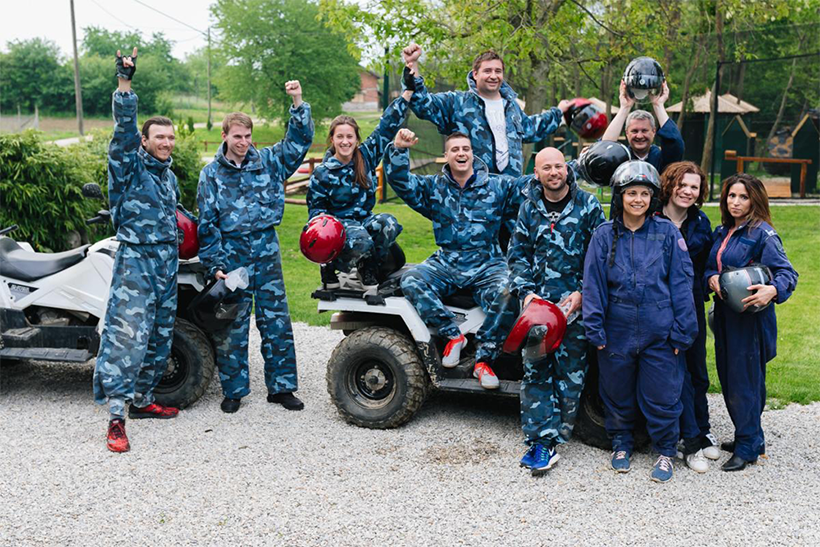 ...while keeping the things that matter most in mind…
Life@Serengeti
Perks and Benefits
Our company boasts a pleasant, friendly and easy-going work environment that we improve with various additional benefits:
Great work-life balance
Flexible working hours
Remote work
Private office space for teams (no open-plan offices)
Great office environment and easy-to-reach location
Gifts for special occasions (wedding and childbirth)
Additional days of vacation
Gas discount
Recreation room
Fresh fruit, coffee, and beverages
Regular sports activities (badminton, bowling, table tennis, running, cycling, squash...)
Monthly informal gatherings
Employee events – team building, office Christmas party, Saint Nicholas for children, events for special occasions
Discounts for large number of sports facilities/gym/wellness options
GETtIng well – program which is focused on employees' mental health and overall well-being (Coffee with HR, Individual Counseling)
Recognition, Awards and Gifts
Beside a competitive salary in line with market trends, we also reward our employees for their exceptional efforts and contribution:
Transparent and clear job position systematization with defined requirements and salary range
Long-term loyalty awards and salary increase
Referral rewards (up to 1.350 Euro reward per hired engineer)
Financial rewards for special achievements
Financial rewards for exceptional effort and contribution, and rewards for excellent teams
Opportunities for frequent pay rises and advancement in line with competency development
Personal and Professional Growth and Development
This is the strongest side of Serengeti. We are a company where ambitious people thrive. Serengeti uses its unique position of working with leading Western European companies to focus on the development of top professionals:
Working on different, challenging, international projects where expectations are set high, but everyone gets support to reach them
Working in modern technologies like Cloud, microservices, IoT, machine learning, Augmented Reality, DevOps
Personalized career plan and approach for each employee
Recognition of top performers
Acquiring IT certificates
Internal and external training (technical and soft skills)
Sharing knowledge and experience
Attending top worldwide conferences
We're hiring
Good news!
We are hiring!
Check some of our open positions!