ReversingLabs d.o.o. za proizvodnju, trgovinu i usluge
Adresa: Strojarska cesta 20, 12. kat, 10000 Zagreb
ReversingLabs, The future of cyber threat detection and analytics.
ReversingLabs was formed in 2009 to combat the next generation of intelligent cyber threats. We had a simple mission: to use our experience and expertise from the security world to provide state of the art solutions for organizations to protect all of their digital assets. Our customers include antivirus vendors, security vendors, government agencies, and commercial enterprises.
ReversingLabs has over 55 employees in the US, Switzerland, Argentina and Croatia. Members of our team have presented at leading global security conferences such as Black Hat and RSA, have discovered many vulnerabilities, authored papers on undocumented PE features and launched multiple Open Source projects. We were honored twice as the SINET 20 Security Innovator Award, became MITX Innovation Awards finalist and received two DARPA CFT Awards.
ReversingLabs provides industry's Highest Throughput Solution for detection and analysis of cyber threats. Our advanced security solutions provide customers with unmatched speed and accuracy serving enterprises, government agencies and security solution providers.
As an employer ReversingLabs provides very competitive salaries, significant opportunities for advancement as company is growing at least 20% a year, career development and travel opportunities. ReversingLabs is world renowned expert in cybersecurity and world's leading expert in advanced static binary analysis.
ReversingLabs is a unique company in Croatia. It is not an outsourcing company, but rather performs core development of its products for the global market right in Croatia. IT also maintains one of the largest data centers in the country with probably the largest commercial SAAS application hosted in Croatia.
ReversingLabs Products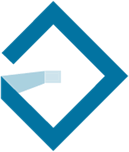 MALWARE ANALYSIS SOLUTION
High-Speed Threat Analysis
TitaniumCore software performs Active File Decomposition (AFD) for game-changing detection and analysis of cyber threats. It performs automated static analysis to unpack files and extract internal threat indicators at millisecond speed to provide the industry's most broad and comprehensive threat coverage.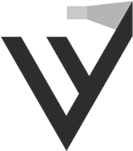 FILE REPUTATION SERVICE
Threat Intelligence SAAS Cloud
TitaniumCloud File Reputation Service provides the industry's most comprehensive source for threat intelligence and reputation data on files. This knowledgebase contains up-to-date reputation and internal analysis information on almost 2 billion goodware and malware files. Great file reputation intelligence is crucial. Database contains over 1.5 billion goodware and malware files with over 3 million updates daily. File reputation and malware sample download APIs are supported.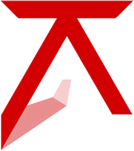 INCIDENT RESPONSE TOOLKIT
Computer forensics tool for rapid file analysis
The AT1000 Incident Response Toolkit ships as a USB solid-state hard drive for scanning files on suspected systems or images to significantly increase the speed and effectiveness of cyber investigations. The toolkit includes a portable malware analysis platform and an on-board reputation database

MALWARE ANALYSIS APPLIANCE
Cyber Security Threat Analysis Platform
The A1000 Malware Analysis Appliance provides an integrated, plug-and-play solution that makes threat detection and analysis more effective and productive. This solution is offered as an on-premises appliance or a cloud-based service.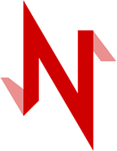 NETWORK SECURITY APPLIANCE
File Flow Threat Discovery
The N1000 Network Security Appliance extracts all files from email, web and file transfer traffic to detect cyber threats. Advanced threats are detected with ReversingLabs unique Active File Decomposition (AFD) and Function Similarity Analysis (RHA) technology.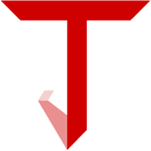 FILE REPUTATION APPLIANCE
On-premise Threat Intelligence
The T1000 File Reputation Appliance provides on-premises access to an up-to-date copy of TitaniumCloud data, the industry's most comprehensive source for threat intelligence and reputation data on files. The T1000 provides a solution for customers that require more performance and privacy.
ReversingLabs Partneri