Vlada će predložiti amandmane na prijedlog izmjena Zakona o radu, bez obzira na to hoće li sindikati skupiti potreban broj potpisa za referendum.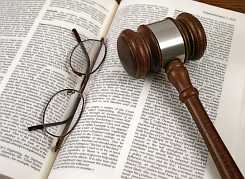 "Vlada mora raditi svoj posao", kazala je premijerka Jadranka Kosor na konferenciji za novinare u Banskim dvorima s koje je sindikalne čelnike pozvala na još jedan krug razgovora oko promjena koje bi Vlada predložila, a koje su na tragu sindikalnih prijedloga.
Neslužbeno se doznaje da je Vlada, uz najavu otkaza kolektivnog ugovora, spremna propisati uvjete pod kojima jedna od strana to može učiniti, odnosno utvrditi da je otkaz moguć ako dođe do promjene uvjeta zbog kojih potpisnici više ne mogu poštovati ugovorne obveze ili pak predvidjeti mogućnost arbitraže, piše Mirela Klanac u Poslovnom dnevniku.
Produženo važenje ugovora po isteku moglo bi, pak, trajati do šest mjeseci, ako se obje strane ne dogovore drugačije. Potpisivanje peticije za referendum Kosor ne doživljava kao izjašnjavanje protiv Vlade, jer, kaže, shvaća da ljudi teško žive, ostali su bez posla ili se boje za budućnost. No, niti jedan potpis, naglašava, neće značiti više novca za plaće ili mirovine jer se za njih mora pobrinuti Vlada.
Zakon o radu nije jedino na čemu treba nastaviti dijalog između Vlade i sindikata. Potrebno je, kaže, razgovarati i o materijalnim pitanjima u javnim i državnim službama, od regresa do cipelarina. "Sve to treba gledati u kontekstu onoga što se događa u EU, gdje vlade donose i teže i bolnije odluke pa i one o otpuštanju u javnoj administraciji", kazala je Kosor, konstatirajući da se program oporavka ostvaruje prema planu. (T. B.)
Izvor: Poslovni dnevnik