U životopisima se uglavnom laže o prijašnjem radnom iskustvu i plaći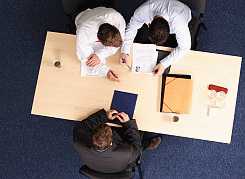 Čak 78 posto ispitanika nikada ne laže u životopisu, prilikom natječaja za posao, pokazuje anketa koju je MojPosao proveo među 567 ispitanika.
Većina ih ističe da ne vide smisla lagati budućem poslodavcu, jer od prvog koraka žele uspostaviti međusobno povjerenje. Također, značajan broj njih ističe da poslodavac uvijek može provjeriti sve informacije iz životopisa, a posebno one o radnom iskustvu, pa se ne žele dovoditi u neugodnu situaciju.
Nekolicina ispitanika smatra da je novog poslodavca bolje iznenaditi u pozitivnom nego u negativnom smislu, a laganje u životopisu smatraju neodgovornim i neprofesionalnim.
Neugoda zbog predugog studiranja
Ipak, preostali dio ispitanika priznaje da su u životopisima skloni lagati. Njih 10 posto laže o svom radnom iskustvu. Većina ih ističe da to čine namjerno, kako bi si povećali svoje šanse za zapošljavanje, jer se "u svim oglasima za posao traži radno iskustvo". Smatraju da ih poslodavac bez radnog iskustva neće uopće zamijetiti, pa si na ovaj način žele povećati izglede za zapošljavanje.
Nešto manje ispitanika (8 posto) u životopisima laže o visini svoje plaće kod prijašnjeg poslodavca. Obrazložili su da to čine kako bi si priskrbili bolju ponudu ili pogodnosti te veću plaću.
Preostalih 4 posto ispitanika u svojim životopisima ne laže o radnom iskustvu ili plaći, ali su zato skloni lagati o svojim godina starosti, znanju stranih jezika, ambicijama i interesima, pa čak i dužini studiranja. (V. K.)