Umirovljenici ni na koji način neće pristati na smanjenje mirovina, izjavio je danas čelnik HSU-a Silvano Hrelja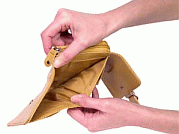 Uoči sutrašnjeg sastanka predstavnika umirovljenika s premijerkom Jadrankom Kosor vezanom uz rebalans proračuna, čelnik HSU-a Silvano Hrelja rekao je da umirovljenici neće pristati na smanjenje mirovina, te kao mogućnost najavio izlazak iz koalicijske vlade.
Umirovljenici ne mogu biti oni koji bi opet trebali spašavati društvo, rekao je HSU-ov čelnik te podsjetio na 1993. kada je Vlada uredbama ograničila masu novca za isplatu mirovina, te su mirovine počele zaostajati za plaćama zaposlenih. "Ne možemo to podržati", naglasio je i ocijenio da će sutrašnji razgovori zasigurno biti teški "i puni uvjeravanja".
"Smanjivanjem mirovina urušio bi se jedan vrijednosni sustav u državi. Umirovljenici imaju primanja koja se temelje na radu i uplatama kroz godine i to je zadnje što se može dirnuti, a istodobno se u puno toga u državi još uvijek nije dirnulo", upozorio je.
Nije želio spekulirati o različitim medijskim, kako je rekao, aproksimacijama i nagađanjima, da bi se mirovine smanjivale od tri do deset posto. Dodao je da su "vrata i dalje otvorena", te da sve ovisi i o ostalim partnerima koalicije. Ukoliko HSU ostane u manjini, izaći će iz koalicije, ali ukoliko se drugi solidariziraju s nama i kažu 'ne dirajte umirovljenike' ostajemo u koaliciji, objasnio je.
Na sutrašnjem sastanku, koji bi trebao početi u podne, nazočit će po dva predstavnika Matice umirovljenika, Sindikata umirovljenika te HSU-a. Konačan umirovljenički stav bit će poznat u srijedu nakon sastanka predsjedništva stranke, a odmah nakon toga i sastanka s predstavnicima Koordinacije umirovljeničkih udruga. (Hina)