Državni sektor nudi sigurnost, a privatni veće prilike za napredovanje i razvoj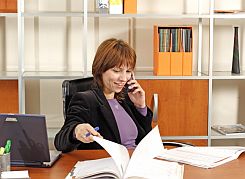 Čak dvije trećine posloprimaca bi između radnog mjesta u tvrtki/instituciji u državnom vlasništvu ili u privatnom vlasništvu, radije biralo prvu opciju. Pokazuje to anketa koju je među 448 ispitanika proveo MojPosao.
Sigurnost radnog mjesta, ali i plaće, glavni su razlozi zbog kojih bi većina ispitanika birala posao u tvrtki ili instituciji u državnom vlasništvu. Također, značajan dio njih naglasio je kako ti zaposlenici imaju i niz drugih povlastica, koje bi trebali imati i zaposleni u privatnom sektoru, ali mnogima nisu zajamčene. To su regresi, božićnice, godišnji odmori, neradni vikendi, neradni praznici i blagdani, itd,…
Veća plaća i atraktivnost
Za razliku od njih, 13 posto posloprimaca radije bi odabralo posao u privatnom sektoru. Većina ih ističe kako im je privlačnija bolja iskorištenost radnog vremena, mogućnost veće zarade, ali i veće prilike za napredovanje.
Također, žele da ih poslodavac cijeni zbog njihova znanja i da ih promatra kao pojedinca, a ne kao dio kolektivnog radnog tima. Dio ih je naglasio i da privatni sektor nudi mnogo zanimljivija radna mjesta, koja od zaposlenika zahtijevaju kreativnost, pa pojedinac osim na svom stručnom razvoju, u privatnom sektoru radi i na svom osobnom razvoju.
Ipak, 21 posto ispitanika ne bi previše biralo između državnog i privatnog sektora. Istaknuli su kako im je potpuno svejedno gdje rade, sve dok ih poslodavac pošteno plaća, rade izazovan i zanimljiv posao, koji će ih ispunjavati i imaju dobre uvjete rada. (V. K.)