Uz zahtjev za održavanje referenduma o zakonu o radu, sindikati od Vlade traže i da neisplata plaća bude kazneno, a ne prekršajno djelo.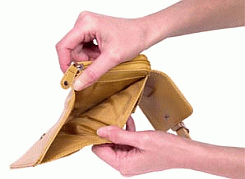 Šefovi pet sindikalnih središnjica od Vlade su u petak svojem zahtjevu za održavanje referenduma dodali brojne druge, a najvažniji je da neisplata plaća bude kazneno, a ne prekršajno djelo.
"Sindikati traže oštrije sankcije zbog neisplate plaća. Sada je to u domeni prekršaja i sudovi su često zatrpani takvim zahtjevima, koji nerijetko idu u zastaru. Stoga tražimo da to ubuduće bude kazneno djelo", rekao je Mladen Novosel, predsjednik najveće sindikalne središnjice, Saveza samostalnih sindikata Hrvatske (SSSH), piše Igor Medić u Business.hr-u.
Dodao je i da bi prema prijedlogu sindikata od toga bili izuzeti poslodavci koji dokažu da plaće ne isplaćuju zbog objektivnih razloga, odnosno problema u poslovanju tvrtke. Sindikati su od Vlade zatražili i pomoć za poslodavce pri dobivanju subvencija, odnosno olakšavanje procedura poslodavcima kojima je račun blokiran pa zbog toga ne mogu ispuniti kriterije za dobivanje pomoći koja bi im omogućila nastavak poslovanja.
Predsjednik Nezavisnih hrvatskih sindikata (NHS) Krešimir Sever bio je još radikalniji rekavši kako nije sklon kompromisima s poslodavcima koji iz bilo kojeg razloga ne isplaćuju plaće. "Hrvatskoj se upravo događa epidemija nelikvidnosti, imamo više od 70.000 radnika koji rade, a ne primaju plaću i tome treba stati na kraj", kazao je Sever.
Istaknuo je i da je od Vlade važnije ishoditi ispunjenje zahtjeva koji se odnose na neisplatu plaća i oživljavanje gospodarstva od samog referenduma, iako to pitanje i dalje smatra važnim.
Iz Hrvatske udruge poslodavaca pak poručuju kako i sada postoji dovoljno zakonskih mehanizama za sankcioniranje onih koji ne isplaćuju plaće i upozoravaju da su država i državna poduzeća, koji ne plaćaju privatnim tvrtkama, glavni generatori nelikvidnosti. (T. B.)
Izvor: Business.hr