Najviša plaća bit će u SAD-u – oko 22 tisuće kuna, a najmanja u slovenskoj prijestolnici u kojoj diplomate čeka 16 tisuća kuna.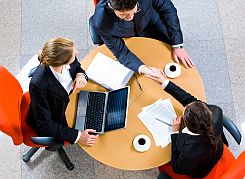 Više od 200 prijava za posao trgovinskog atašea stiglo je na natječaj koji je objavilo Ministarstvo vanjskih poslova i europskih integracija. Najviše prijava stiglo je za mjesto u Chicagu, a najmanje za ono u Ljubljani.
Iako je najviša plaća u Chicagu – oko 3.000 eura (oko 22 tisuće kuna), a najmanja u Ljubljani – oko 2.200 eura (oko 16.000 kuna), na odabir lokacije zasigurno je utjecalo i to što je uvjet za prijavu i poznavanje jezika države za koju se prijavljuje.
U prvom valu zapošljavanja ugovornih diplomata čija je uloga aktivno pomoći hrvatskim tvrtkama pri pronalaženju prilika i partnera na stranim tržištima, i na čiji će nastavak karijere utjecati postignuti rezultati, odabrano je pet odredišta važnih za hrvatske izvoznike, a sve u dogovoru s udrugama gospodarstvenika.
Od 214 prijava koje je zaprimio MVPEI do 27. prosinca, 18 ih je za Ljubljanu, 40 za Milano, za München 46, isto koliko i za Beč. Za Chicago je pristiglo 59 prijava, a pet bez određena odredišta. Budući atašei trebali bi biti odabrani u siječnju. Atašei će postupno zamijeniti 60-ak gospodarskih savjetnika koje čeka posao u Zagrebu, a samo će ih nekolicina ostati u svjetskim metropolama, i to u onima za koje se procijeni za su važne za gospodarsku suradnju.
Pripreme prije odlaska na teren trajat će tri mjeseca; uz Diplomatsku akademiju, ataše će proći rotaciju kroz udruženja gospodarstvenika i Ministarstvo gospodarstva. Kad preuzme dužnost, od atašea se traži poduzetnost i inicijativa ili, kako kažu u MVPEI-ju, "duh razmišljanja privatne tvrtke". (T. B.)
Izvor: Večernji list