Kada bi svaka slobovidna osoba na svijtu dobila makar i skuplje naočale, autori istraživanja smatraju da bi to predstavljalo ekonomski dobitak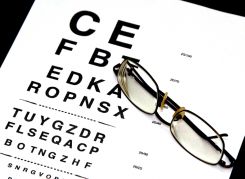 Nekorigiranje smetnji s vidom uzrokuje približno 121,4 milijarde dolara (85 milijardi eura) gubitka za produktivnost svjetskog gospodarstva, prema istraživanju koje je objavila Svjetska zdravstvena organizacija (WHO).
Ukupno 158 milijuna osoba u svijetu pati od lošeg vida koji se ne korigira ili ga se korigira nedovoljno, od čega je 8,7 milijuna ljudi doslovno slijepo, prema nezavisnom ispitivanju australskih, južnoafričkih i američkih znanstvenika.
"Kad bi svaka osoba s lošim vidom dobila prikladne naočale, smatramo da bi to predstavljalo ekonomski dobitak makar se kupile naočale vrijedne tisuću dolara svakoj od tih osoba", rekao je jedan od autora istraživanja Tasanee Smith, s Fakulteta za javno zdravstvo John Hopkins Bloomberg u SAD-u.
Istraživanje dokazuje da globalni pad produktivnosti zbog lošeg vida ili sljepoće iznosi 427,7 milijardi dolara prije korekcije, u funkciji različitih parametara poput stope aktivnosti i dobi. (Hina)