Umjesto zajamčenih 1.250, zaposlenici u državnim i javnim službama dobit će samo 625 kuna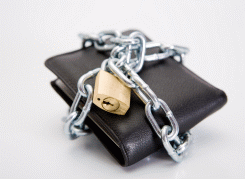 Vlada je odlučila da će se državnim i javnim službenicima i namještenicima u prosincu isplatiti 625 kuna božićnice.
Za to će se iz proračuna izdvojiti ukupno 152 milijuna kuna, a korisnici proračuna koji su već isplatili veće božićnice svoje će odluke, po riječima premijerke Jadranke Kosor, morati uskladiti s današnjom vladinom odlukom.
"Svi korisnici državnog proračuna koji su isplatili nagrade veće od 625 kuna, svoju će odluku morati uskladiti s današnjom vladinom odlukom. Korisnici proračuna ne mogu isplaćivati božićnice prije nego što to odluči Vlada. Tako je bilo prijašnjih godina, tako je i ove", poručila je Kosor.
Obrazlažući Odluku o isplati nagrade za božićne blagdane, ministar financija Ivan Šuker naglasio je da je ona "sukladna financijskim mogućnostima i onom o čemu se u srpnju razgovaralo sa socijalnim partnerima". Podsjetio je da je za darove za djecu isplaćeno 63 milijuna kuna, da je na vrijeme isplaćen regres, za što su izdvojena 302 milijuna, da su ove godine povećane plaće u prosvjeti, za što je isplaćeno 80 milijuna kuna.
Privilegirani položaj
Šuker je odbacio tumačenja da ovakva isplata božićnica pokazuje negativne trendove ili da državi prijeti bankrot, a objasnio je da razlog leži u zadanim proračunskim okvirima, koji se ne smiju probijati.
Naglasio je i da državnim i javnim službama ni jedan mjesec nije kasnila plaća, dok u realnom sektoru ima zaposlenika kojima su u pitanju i božićnica i plaća i radno mjesto. Šuker je ustvrdio i da su javni i državni službenici i namještenici u privilegiranom položaju u odnosu na one koji su zbog globalne krize ostali bez posla. (Hina)