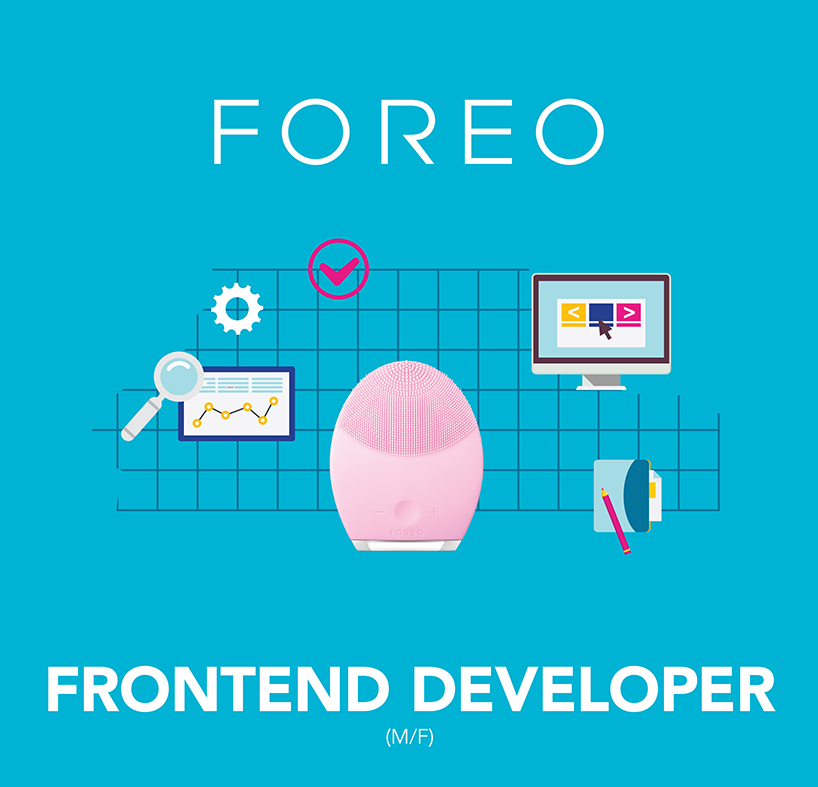 FOREO is a wildly innovative brand of 3000+ revolutionaries who opt for bold instead boring every time. Our Swedish beauty-tech co. is forever hungry for something new—whether it's a groundbreaking high-tech beauty product or an unorthodox way to work smarter.

FOREO is looking for a Front-End Web Developer who is motivated to combine the art of design with the art of programming. Responsibilities will include translation of the UI/UX design wireframes to actual code that will produce visual elements of the application.
Develop new user-facing features
Build reusable code and libraries for future use
Ensure the technical feasibility of UI/UX designs
Optimize application for maximum speed and scalability
Assure that all user input is validated before submitting to back-end
Collaborate with other team members and stakeholders
Proficient understanding of web markup, including HTML5, CSS3
Good understanding of JavaScript (ES6)
Good understanding of CSS preprocessors such as LESS and SASS
Good understanding of CSS methodologies (BEM/SMACSS)
Good understanding of versioning tools (GIT)
Good understanding of asynchronous request handling, partial page updates, and AJAX
Experience with JS framework Vue.js
Experience creating UI pattern libraries/design systems
Experience with CSS framework Bulma
An understanding of templating language Twig
A basic understanding of containerisation (Docker)
Amazing company culture
Surround yourself with great team members. We hire great people based upon our core values creating a fun, collaborative and stimulating work environment
We are a fast-growing team, allowing you to have a bigger impact on our future
If we raised your interest and you think you might be a perfect match for our company, send your CV in English
via APPLICATION LINK.
Please note that only shortlisted candidates will be contacted. All applications will be considered under the terms and conditions of confidentiality in accordance with the regulations of personal data protection.
LOCATION: ZAGREB, CROATIA