Dechra is an international specialist veterinary pharmaceuticals and related products business. Our expertise is in the development, manufacture and sales and marketing of high quality products exclusively for veterinarians worldwide.

The Dechra group employ over one thousand people worldwide. Our six Dechra Values: Dedication, Enjoyment, Courage, Honesty, Relationships and Ambition reflect the best aspects of behaviour and competence in Dechra. We embrace the values at every level of the business and everything about the business is underpinned by our values. How we talk to the people that matter, the way we always look to do things better and how we think of the people and the animals beyond the product.

We are active in Companion Animal, Equine and Food Producing Animal products and support our clients in practice with a wide range of materials and technical advice.

Genera is a company with more than a hundred years of tradition in manufacturing animal health products, food supplements in the form of vitamins and minerals, disinfectants use and plant protection products. Since 2015 it is a part of the Dechra Group.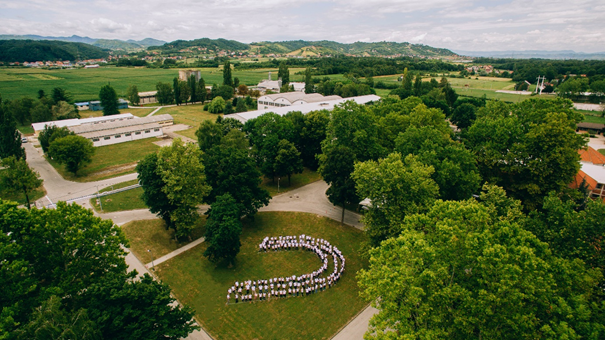 For our Dechra Product Development Team we are looking for a:
Pharmaceutical Development Manager (m/f)
Job Purpose:
The Pharmaceutical Development Manager is responsible for all the activities done in the pharmaceutical development laboratory that includes formulation and analytical method development of projects from the feasibility to the registration phase. The Pharmaceutical Development Manager supervises, plans and reviews operations for assigned staff, including responsibility for training, managing and evaluating as well as coordinating, scheduling and assigning work and maintaining facility's standards. The pharmaceutical development manager will manage all team members to good/exceptional performance, moving promptly to address performance issues to resolution. Additionally, the Pharmaceutical Development Manager is responsible that the work performed in the lab is according to company wide SOPs, GMP regulation and regulatory authorities requirements.
Key responsibilities:
Responsible for organizing, planning and managing the personnel, systems and resources necessary to support the Product development department.
Responsible for keeping the Pharmaceutical development laboratory compliant to FDA/EU GMP regulations; training and qualification of personnel, qualification of equipment, standard operation procedures.
Monitors Laboratory performance to maintain or improve operational and financial efficiencies and develops action plans to address identified deficiencies.
Keeps abreast of advances and technologies in the field and applies these technologies to the laboratory as necessary.
Applies understanding of regulations to develop CMC information necessary to support each stage of new product development.
Responsible for analytical method development, analytical method validation, validation documentation review, formulation development, VICH stability studies and root cause analysis for R&D project performed in the pharmaceutical development lab.
Assesses the viability of the proposed manufacturing processes and analytical technology identifying shortfalls and/or problem areas to formulate goals/milestones for development programs.
Manages relationships and output of internal and/or contract labs that would be carrying out various development activities on company's behalf.
Coordinates closely with Qualtity control and QA leadership to ensure development activities align with established company systems and long term commercial scale manufacturing requirements. Transfers knowledge to Quality control, and quality teams for successful commercialization.
Your Profile:
Minimum 10 years of pharmaceutical development experience experience with increasing levels of leadership responsibility
Strong organizational, problem-solving, and analytical skills; able to manage priorities and workflow
Versatility, flexibility, and a willingness to work within constantly changing priorities with passion and enthusiasm
Demonstrated success working in a cross-functional team environment on multiple projects
Excellent interpersonal skills, with the ability to communicate effectively with all levels, establishing and maintaining effective working relationships
Effective listening, verbal and written communication skills in English
We offer:
Open ended contract
Interesting and challenging work in a dynamic team and international environment
Opportunity for professional growth and career development in a fast growing international pharmaceuticals company
To apply, please send your CV and Cover letter in English via application link.