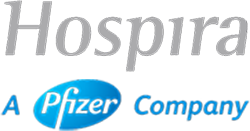 Network Planner (m/f)
(full time position based in Prigorje Brdovečko)
Role Summary:
The primary role of the Network Planner is to develop and maintain a final product inventory and delivery plan for the products assigned to him/her in line with the inventory targets and to achieve the target customer service levels. The planner will work with the manufacturing plant(s) to develop and maintain a master production schedule by SKU within the defined inventory targets. The planner is expected to monitor / assess changes in product demand across the planning horizon and reconcile these changes to overall production schedule and sales plan.
Role Responsibilities:
Demand Change Analysis - Monitor month-on-month demand changes over a rolling 3 -12month horizon; Flag substantial changes in demand
Demand Validation - Liaise with markets and FG sites to interrogate and validate demand changes; ID root causes; Ensure system requirements up to date
New Products / Product change - Incorporate demand for new products changes into the plan
Demand issue identification - Use cross-site call forum to flag demand signal issues; Establish root-cause (MD vs. process)
Demand issue resolution - Work with network stakeholders to resolve demand signal issues; Track adherence
Capacity Balancing - Collaborate with Site Planning Team to resolve asset balancing trade-offs ensuring sufficient supply performance; Publish site PoR
RCCP & Network capacity review - Prepare rough cut capacity projections for assigned resources; aggregate capacity constrained and balanced PoR for network review of capacity issues
Alert Review - Review alerts (exceeding threshold); ID proposed changes; Write system notes to prioritize orders within 10 weeks (Pack) / 12 weeks (DP); Share urgent issues with Site Planner
Supply Issue Management - ID bulk/API supply issues and proposed plan changes; Write system notes; Communicate urgent issues
Handshake Meeting - Conduct weekly 'handshake' meeting with Site Planner to discuss priorities and to monitor / control schedule break-ins
Supply prioritization - Review high-level supply requirements across full PP/DS horizon; Prioritize orders based on market inventory position, SKU segmentation, and site/above site production strategy; Firm orders at week 11 (Pack) / at week 13 (for weeks 13-16 for DP
Cross site planning - Prepare analysis of distributed supply requirements for cross-site discussion; Drive cross-site calls, flagging shortage risks and agree any plan updates
Bulk/API Kanban mgmt. - Monitor bulk/API requirements based on PoR; Adjust buffers to ensure production plan feasibility; ID and communicate risks
Ext. bulk/API supply mgmt.- Liaise with External supply organization to share latest requirements and ensure sufficient supply of 3rd party bulk/API
Allocation planning - Develop a bulk allocation plan with BSL guidance and handover to Site Planner (in constrained supply scenarios)
Supply governance - Participate in weekly supply governance calls to troubleshoot low stock issues and balance cost vs. supply trade-offs
Continuous improvement - Track root causes and prioritize remediation and prevention actions
System parameterization - Review / update system parameters (SS, MOQ / Lot Size, Shelflife) to optimize cost / supply trade-offs and SCAs; Review MD workflow; work with MD team to define and set system parameters in system as required
Bulk/API inventory control - Track, review and communicate bulk/API inventory vs. target MoH
Bulk / API life cycle mgmt. - Monitor bulk/API shelf life; Ensure adherence to RIDS avoidance processes; Coordinate RIDS process with site MRB
BSL/PPL Liaison - Serve as point-of-contact for brand- and site-related queries from above-site
Qualifications:
University Degree (MBA will be an added advantage)
Minimum 5 years of experience
Experience in production planning / supply planning
APICS certification is plus
Fluent Croatian and proficiency in English
Experience in SAP-APO and Master data management is desirable
Skills/Competencies:
Strong Microsoft Excel skills
Ability to perform complex data analysis
Highly effective verbal and written communication skills
Ability to solve problems with a diverse workforce
Please send your application and CV in English until January 24, 2019 via link http://www.pfizer.com/careers and search for JOB ID: 4708761.
Selected applicants shall be contacted by e-mail or by phone for further selection process.