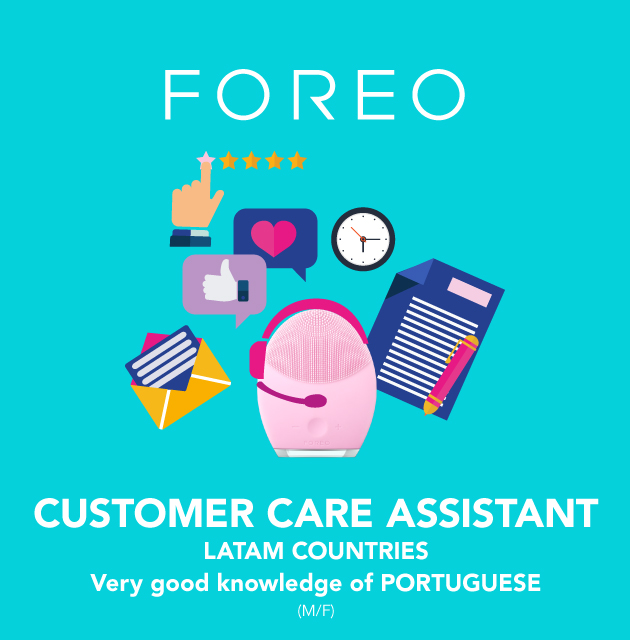 Communication with LATAM customers
Processing LATAM orders
Processing LATAM claims and returns
Communication with Logistics
Communication with other key departments (sales, marketing, PR)
Social Media coverage on CC related topics
Providing full service in Spanish and Portuguese primarly
Reporting on returns, refunds, tickets and phone calls
In-depth knowledge of customer service, marketing and sales principles and practices.
Working in an afternoon shift.
1+ year of previous experience in Customer Service will be a plus.
Very good knowledge in Portuguese and English.
Knowledge of Spanish is a plus!
High commitment to customer satisfaction.
A patient, positive and friendly attitude. Can handle complaints in a calm manner.
Strong detail orientation and analytical skills.
Flexibility.
Excellent written and verbal communication skills required.
Team player attitude is a must!
If you think that you might be a perfect match for the company, please send your resume in English.
Please note that only the shortlisted candidates will be contacted. All applications will be considered under the terms and conditions of confidentiality, in accordance with the regulations of personal data protection.
LOCATION: ZAGREB, CROATIA