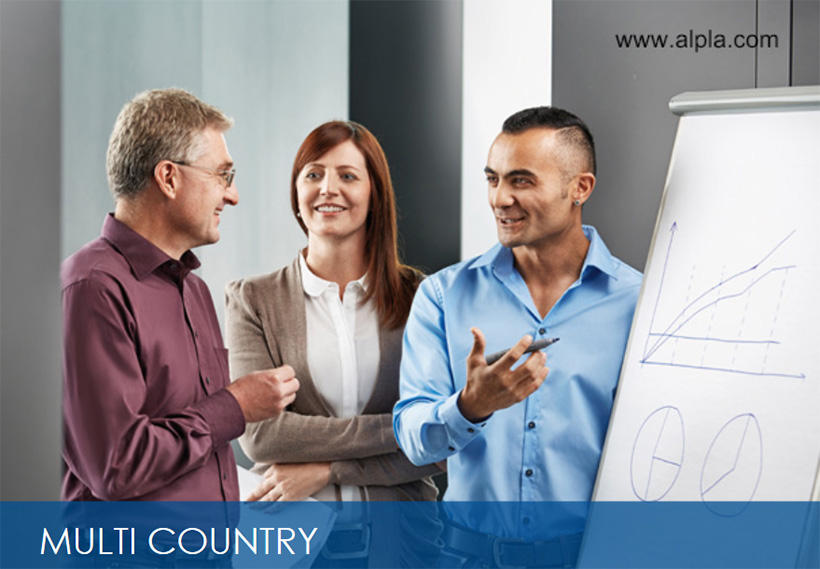 CZ, HU, AUT, Croatia & Slovenia / Purchase
ALPLA, a name that is synonymous with plastic packaging of the highest quality worldwide. Around 20,800 employees produce high-quality packaging for the food, cosmetics and cleaning industries at 178 locations in 46 countries.

We are looking for an expert for our purchasing activities in CZ, HU as well as in the Balkan area (SLO, CRO, SRB) with the aim of reaching competitive cost advantage on country level by identifying areas of improvement within purchasing at ALPLA and continuously search for solutions and optimizations in that area.
Your responsibilities
Develop and realize procurement strategy of materials and services (related to colors, additives, packaging, professional services, MRO, supply chain, and others)
Identify and monitor key cost factors in entrusted product categories
Negotiate pricing, payment terms and delivery conditions – initiatives supporting higher profitability of the long term business
Build strong relationship with internal customers by delivering professional support and being oriented on problems solving
Searching of new suppliers to reach maximum savings within assigned categories
Performing tenders and cost analysis in order to find the best supplier
Searching for new suppliers in Europe for new products, equipment, spare parts and services for existing and new product categories based on long-term company sourcing strategy and short-term company requirements
Conducting activities aimed at streamlining the processes and reducing costs
Achieve key performance goals against savings level, processes, competitive advantage and service provided
Participate in projects and other ad-hoc tasks as determined by management
Your competencies and qualifications
Economical university degree
3 or more years procurement related experience mandatory within the manufacturing industry as well as having good knowledge of supply chain and standards in industry sector
Ability to analyze trends and take countermeasures
High flexibility and willingness to travel (20-30 %)
Self-dependent and hands-on working style
Continuous improvement experience
Be fluent in English at negotiation level
Analytical thinking and negotiation and communication skills, orientation for results and problem solving
Self-driven individual with strong sense of ownership in business performance.
Ability to manage individual projects
We offer
A modern and dynamic work environment in a family owned company
Attractive salary and bonus package according to market level
Challenging tasks with a high degree of self-responsibility
Individual performance will be remunerated and further development supported
Please apply via application link
Contact person Christian Reiter, Human Resources
ALPLA Werke Alwin Lehner GmbH & Co KG
Leopold Lehner Str. 36, 2751 Steinabrückl, Austria
T +43 2622 43118 0, www.alpla.com